- May 31st, 2019, 11:05 pm
#107114
Riviera Winds My most realistic park includes town and hotels and just a complete fine detail that I can do. Enjoy the beginning of the newest park.
Gas station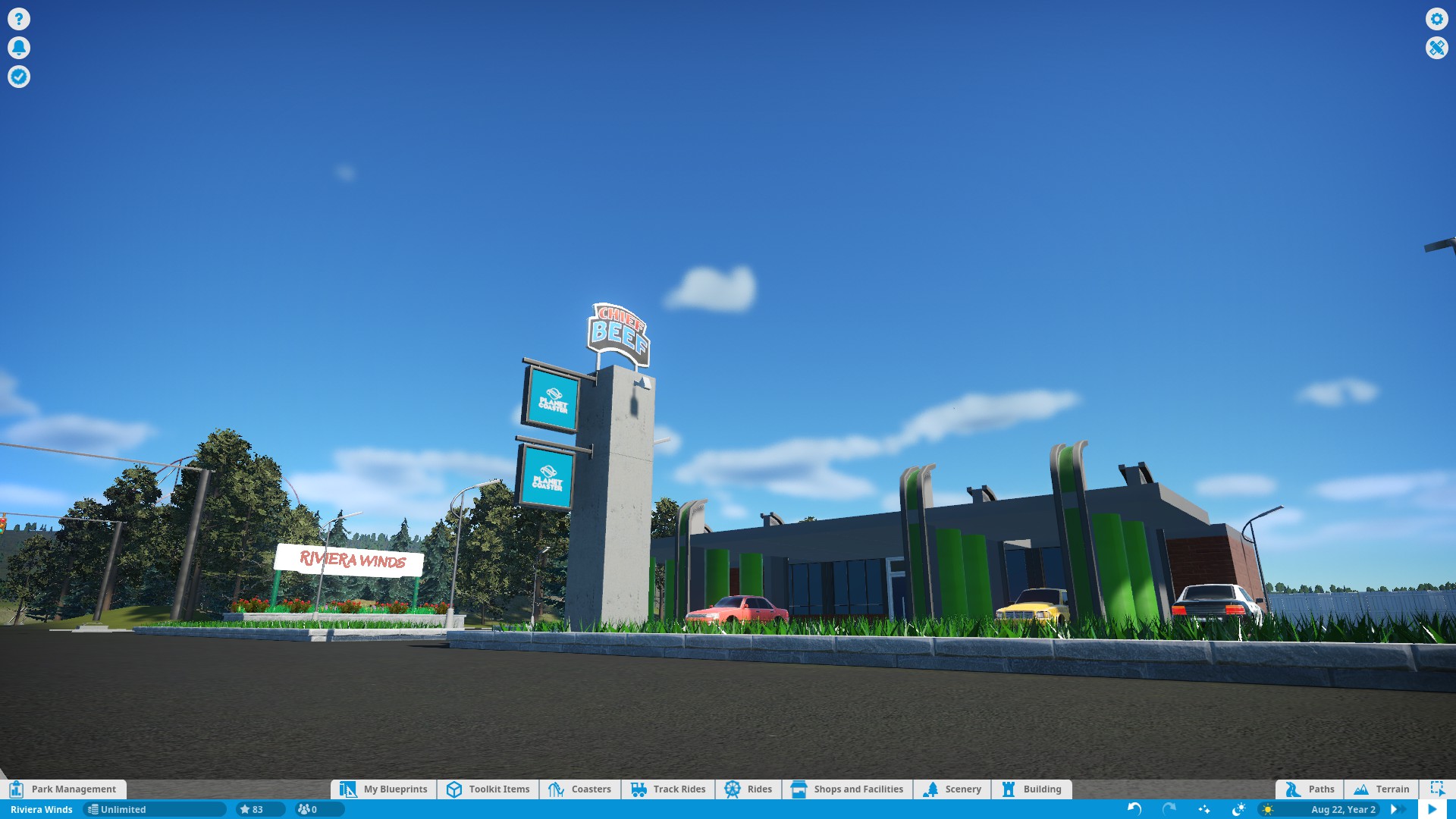 Parking Entrance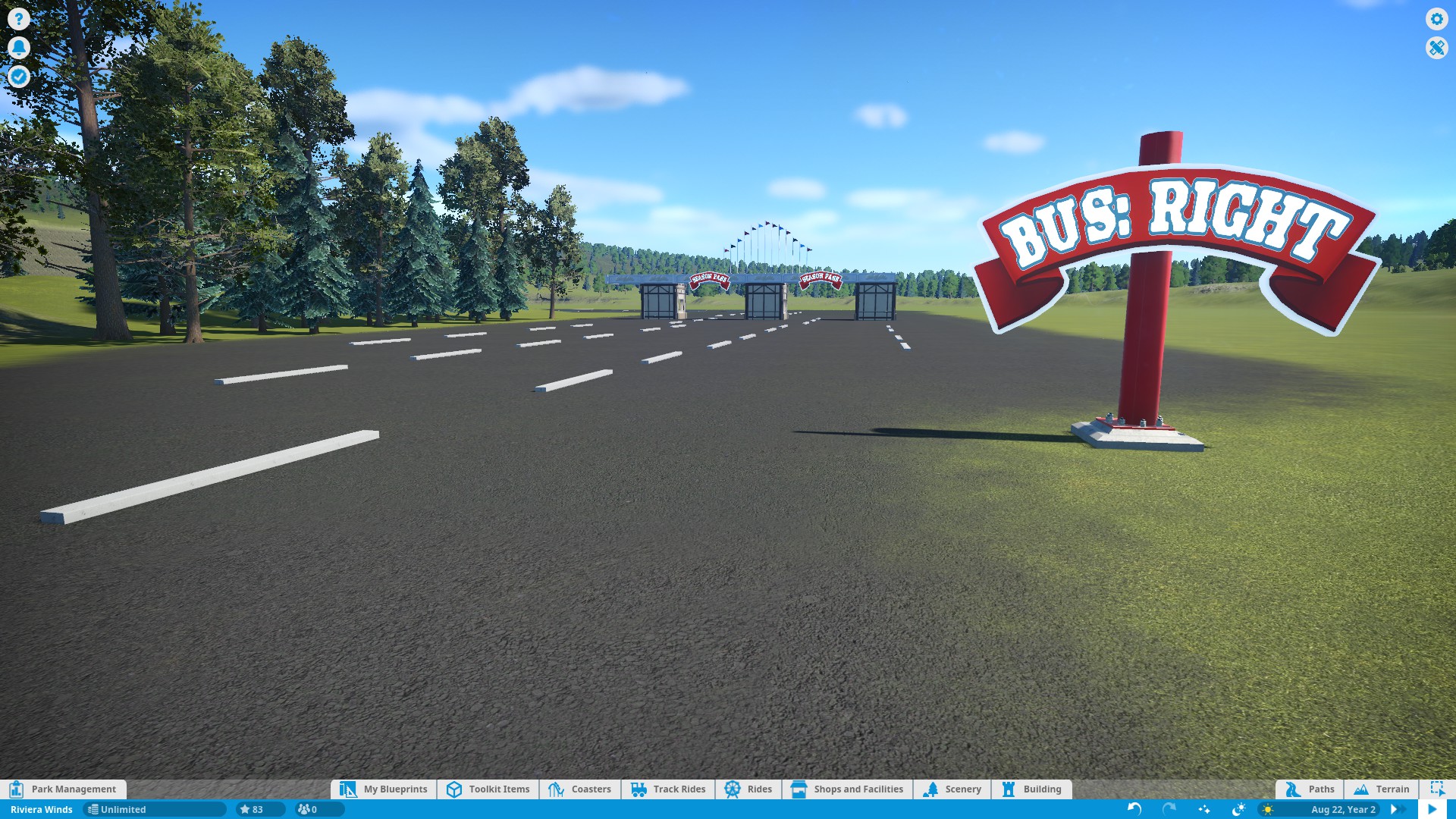 Parking with Season Pass Special Parking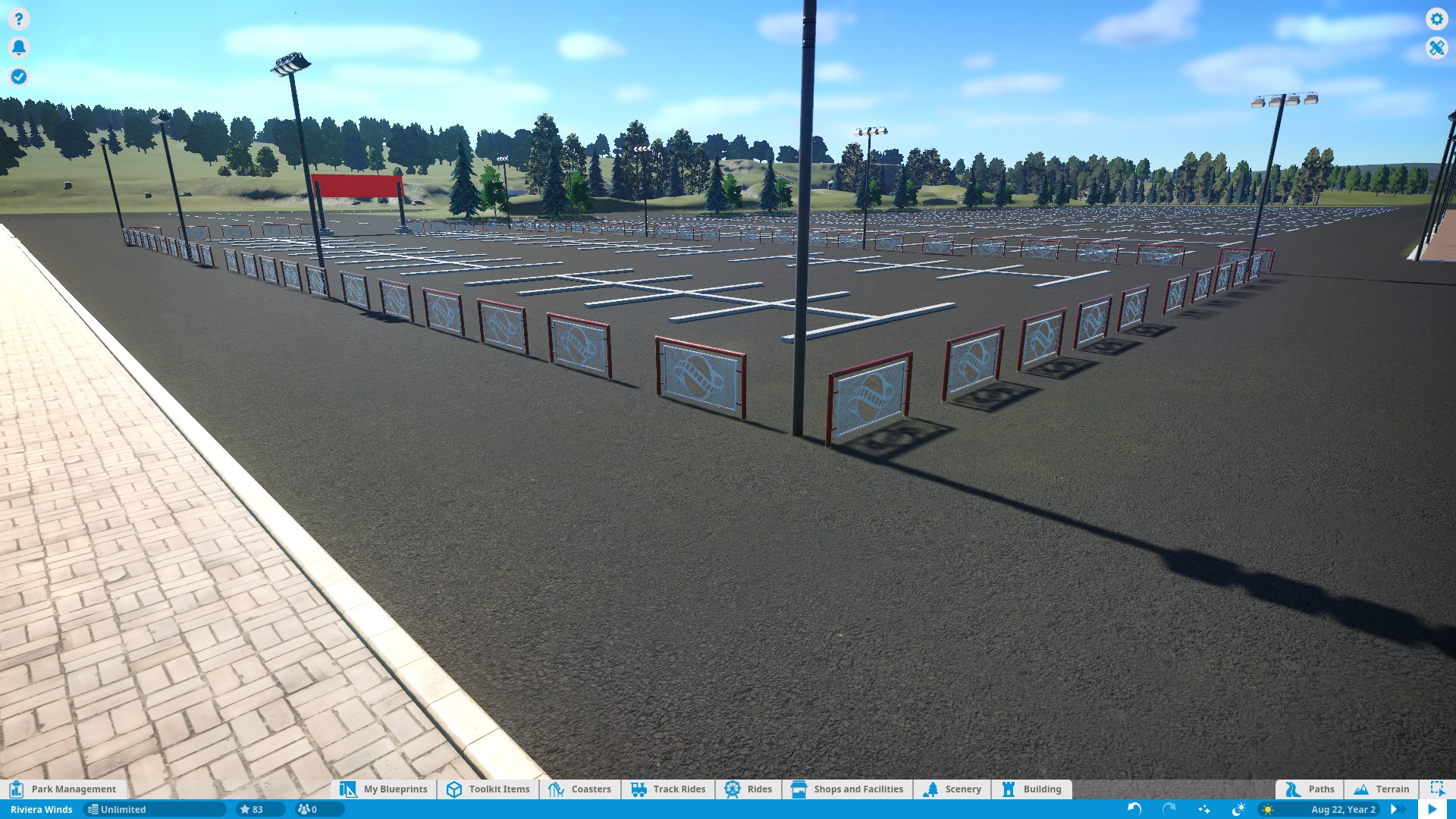 Dog Sitting Center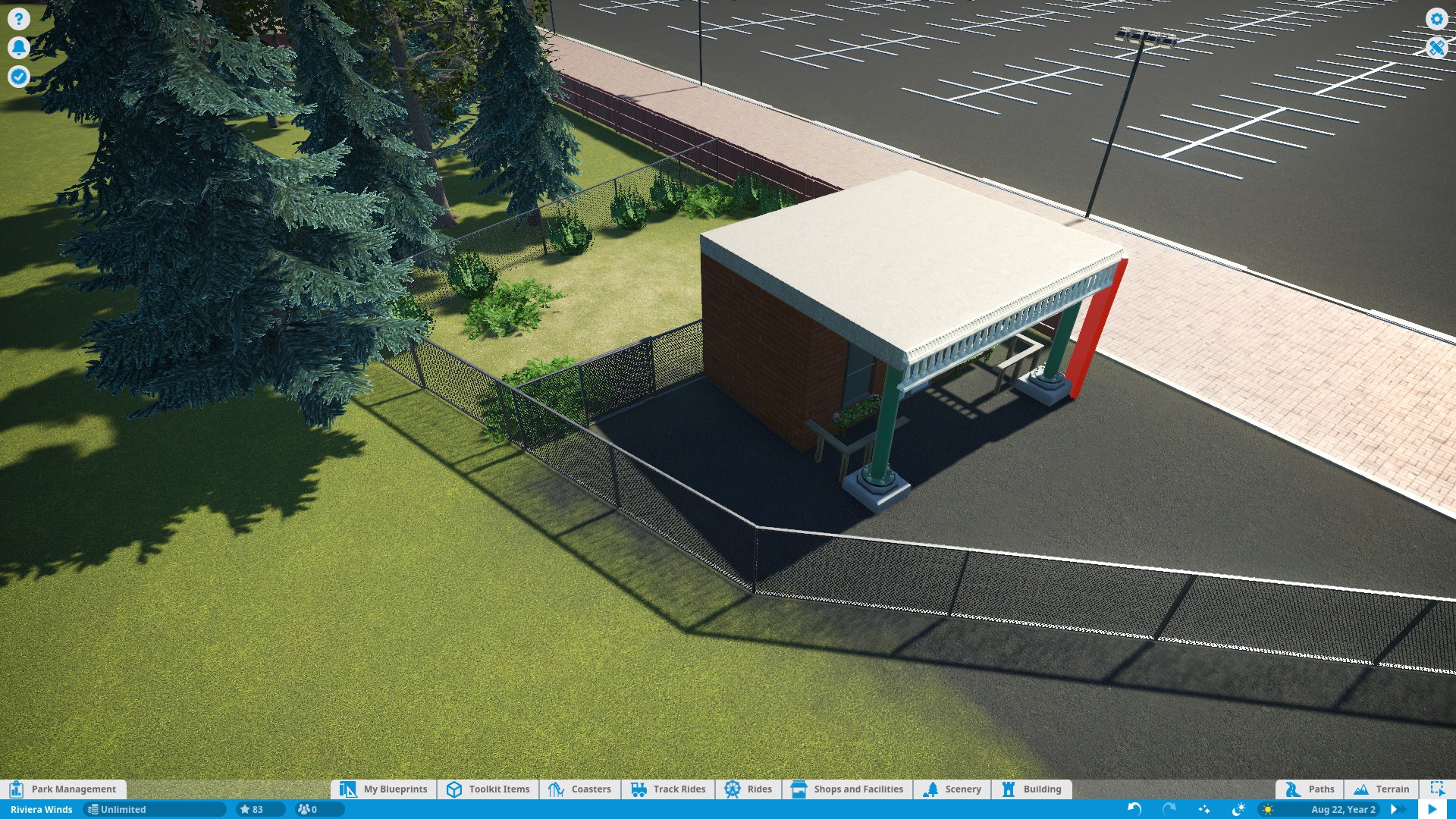 Main Entrance with Ticket Booth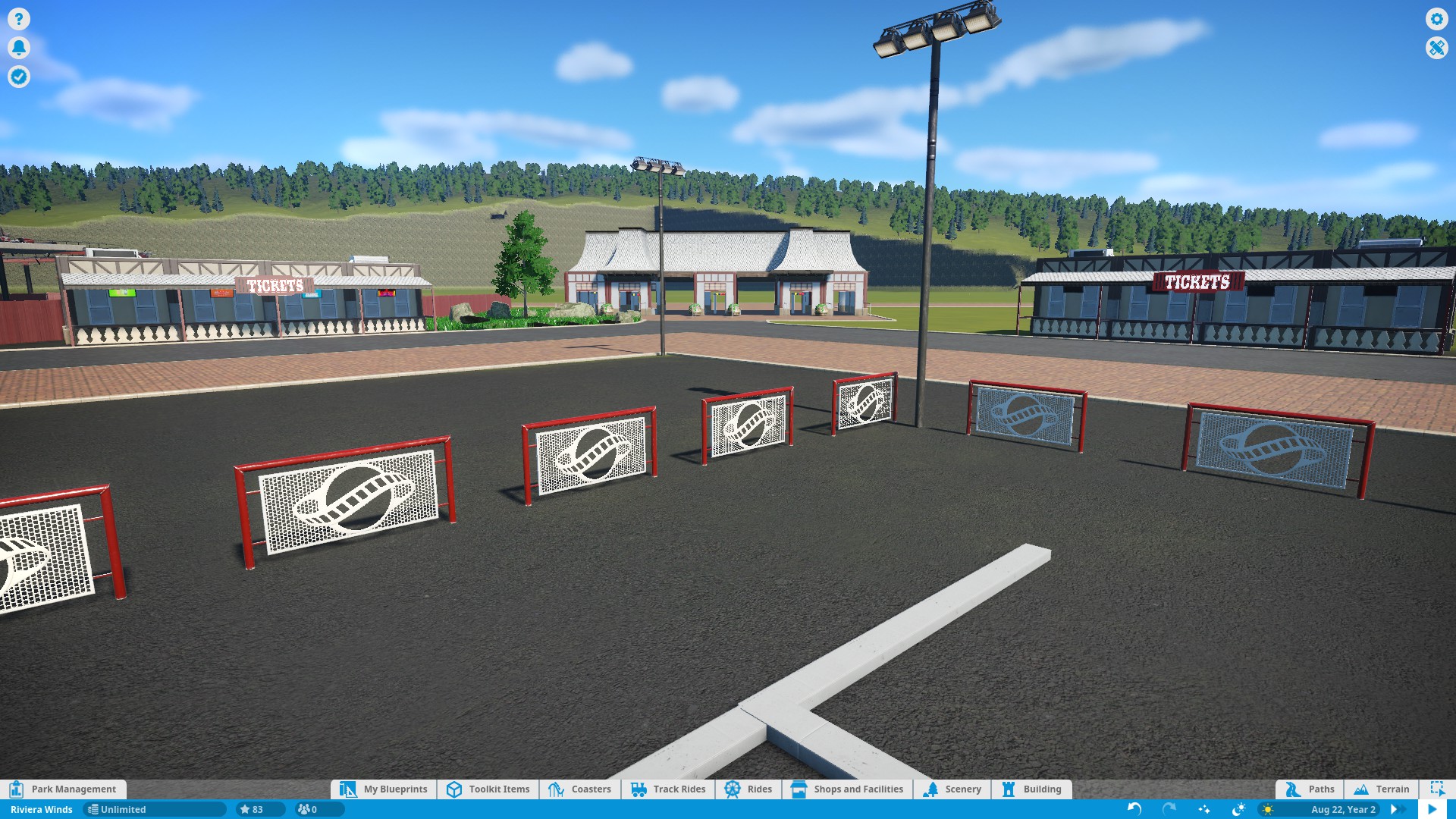 Wow look at that fence so awesome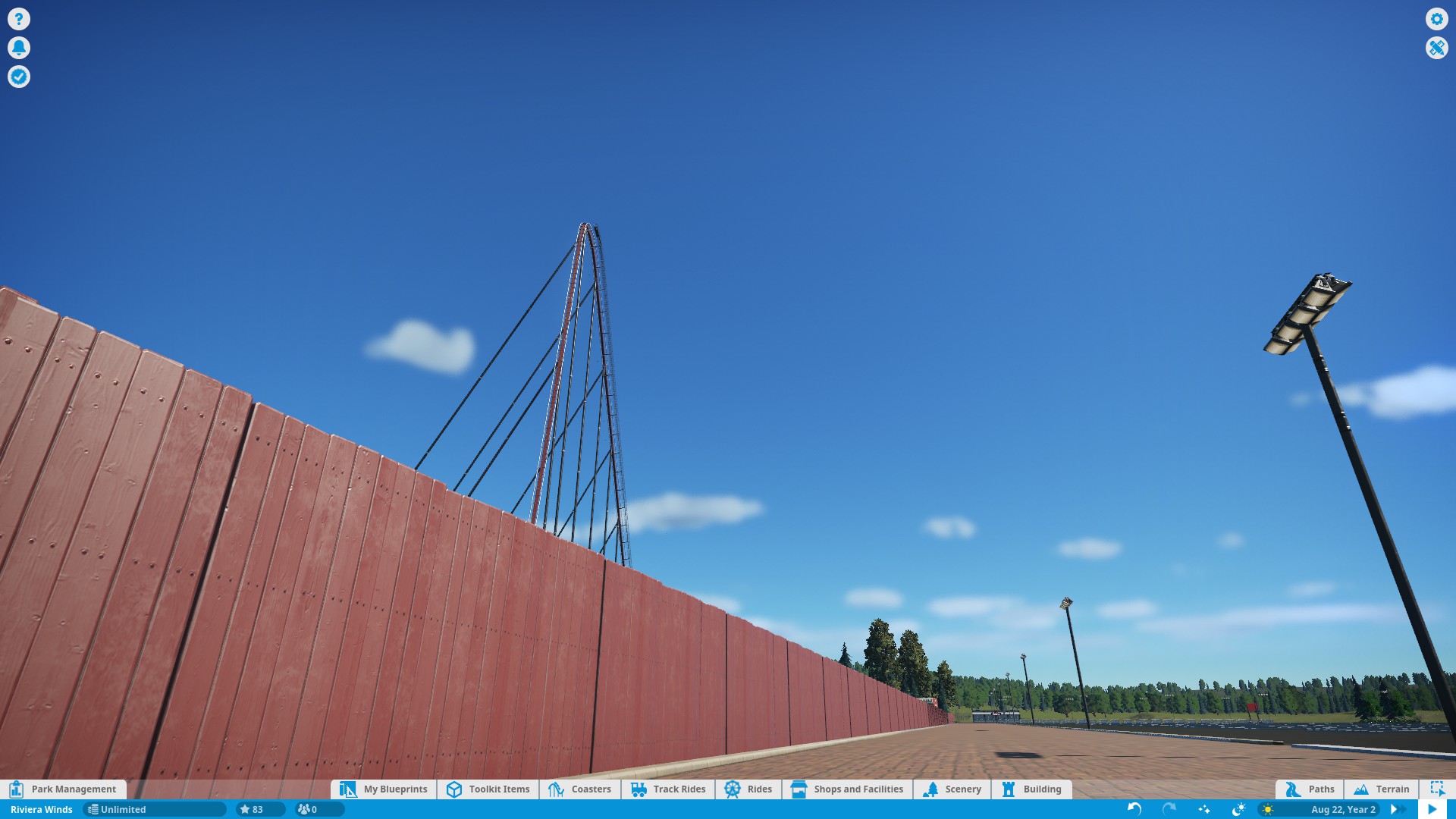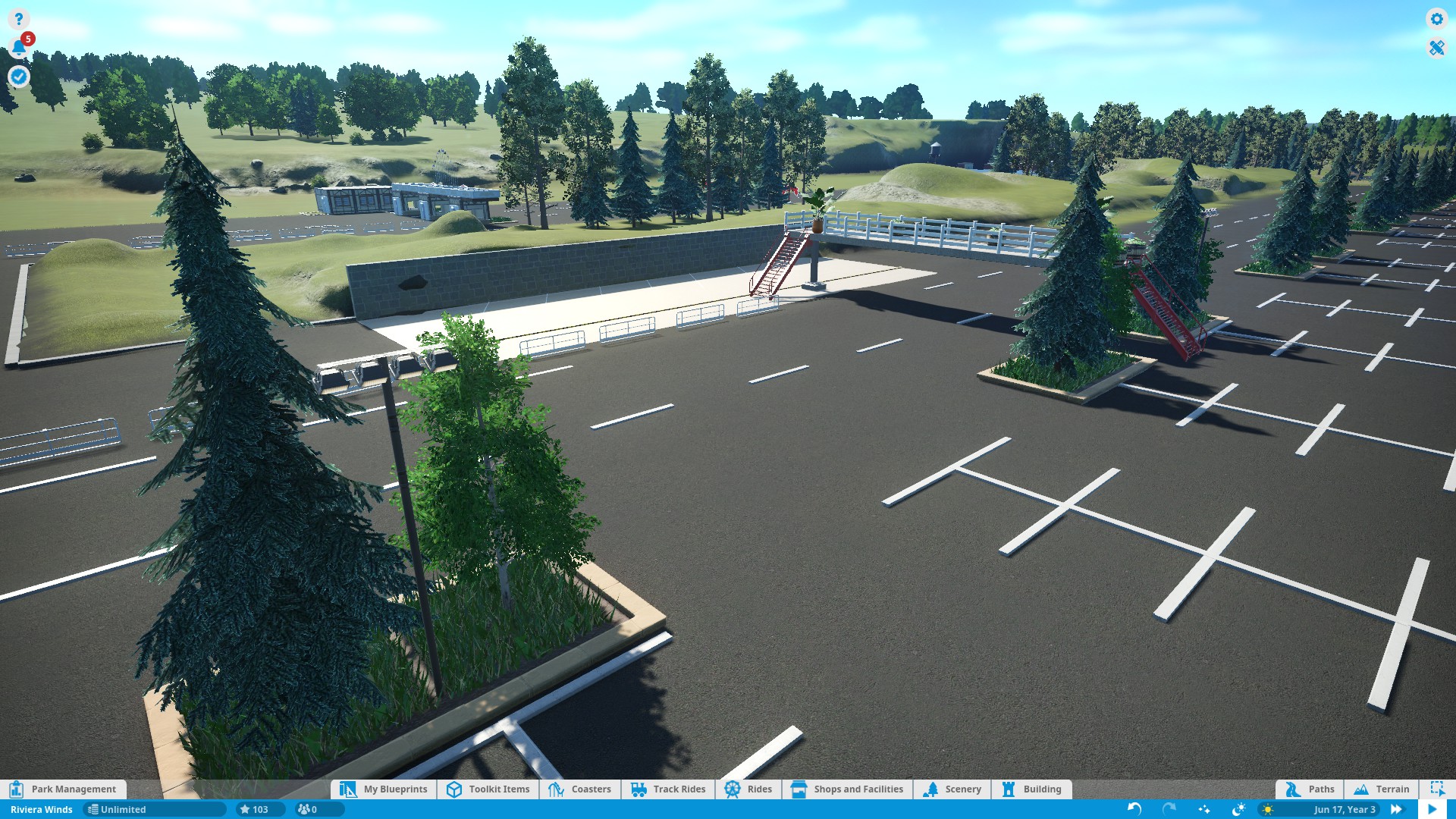 Cyclone a custom arrow from the 1980s and Kaleidoscope beginning construction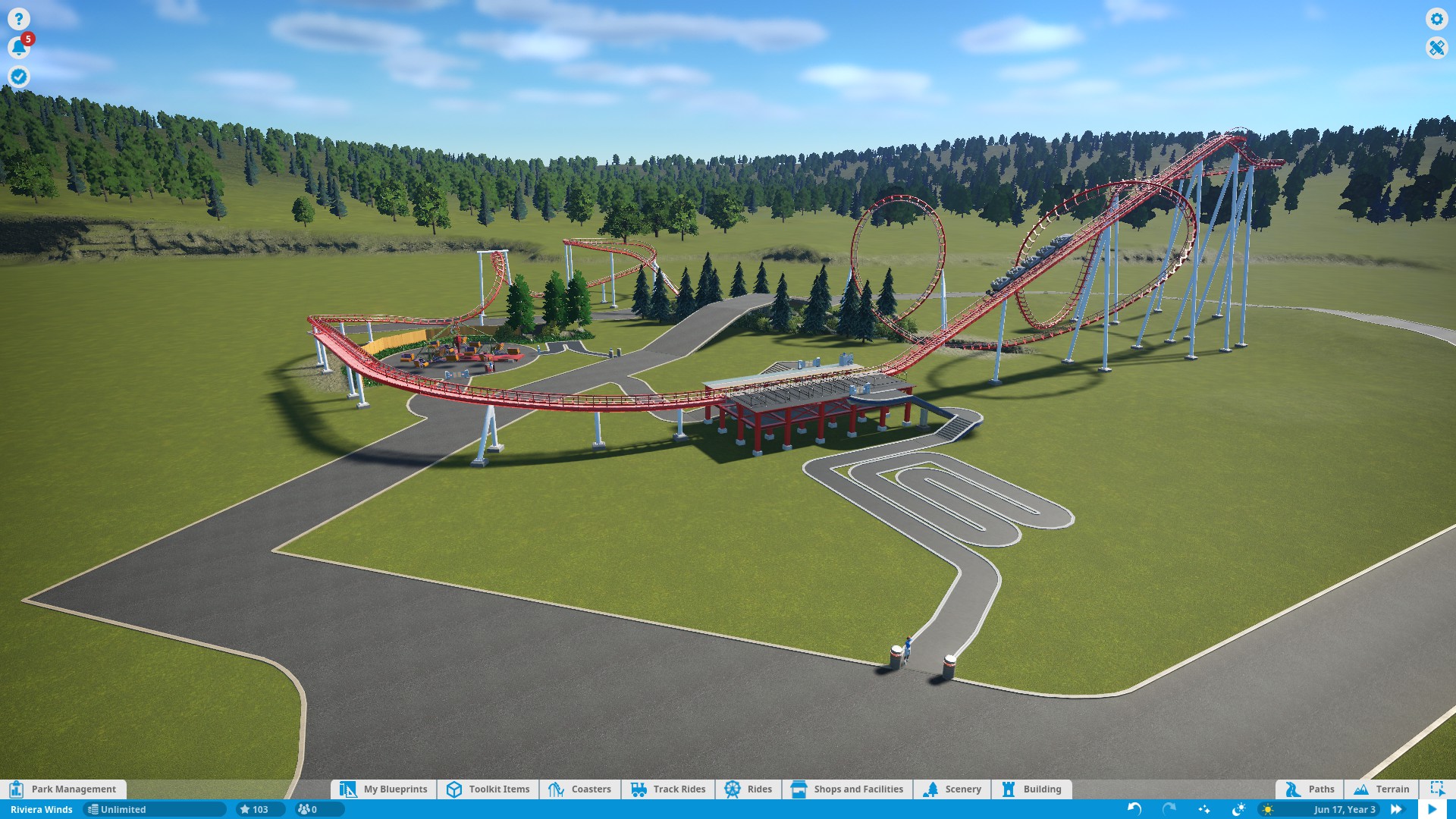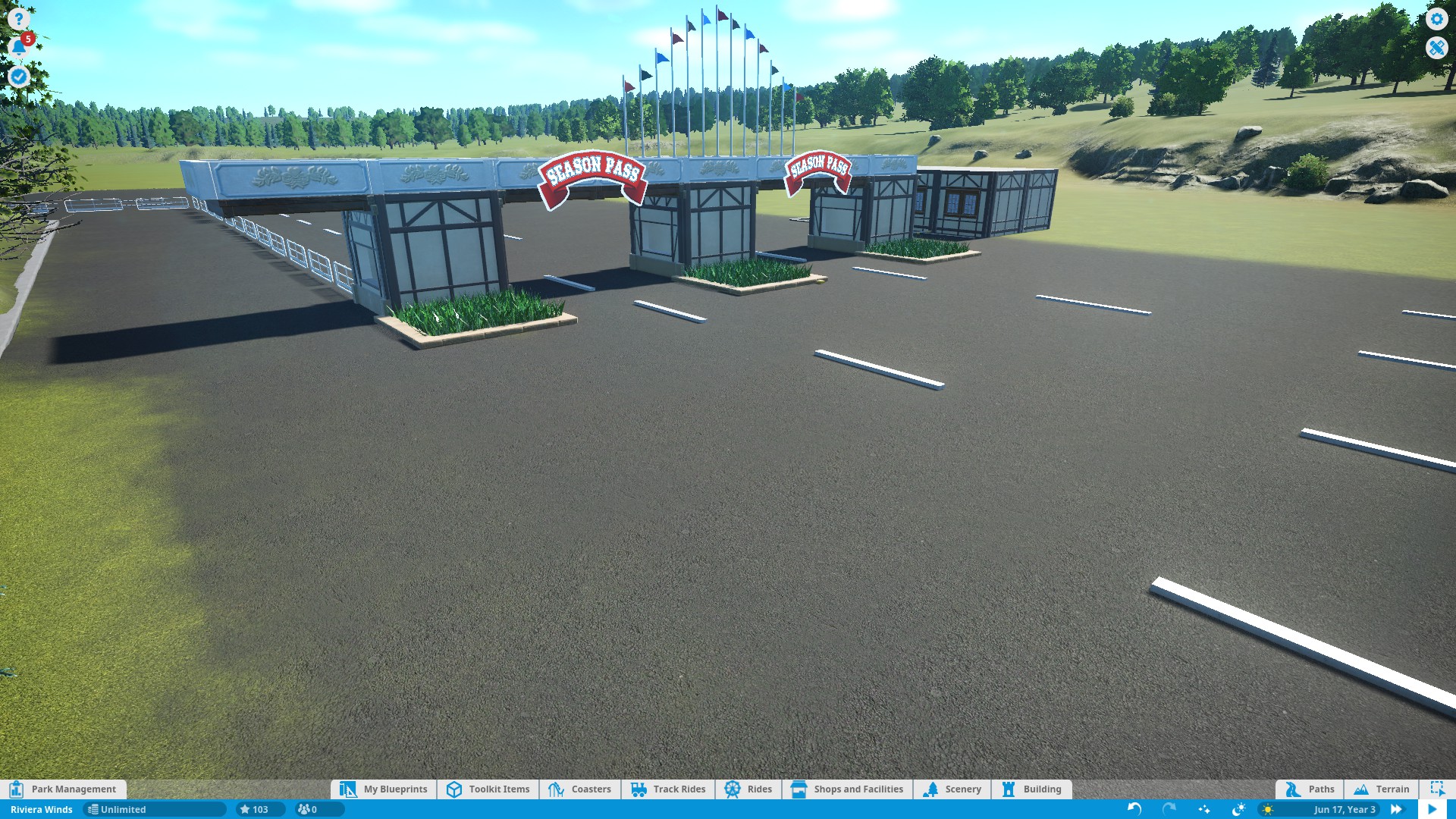 The Arrow coaster has been named ARROW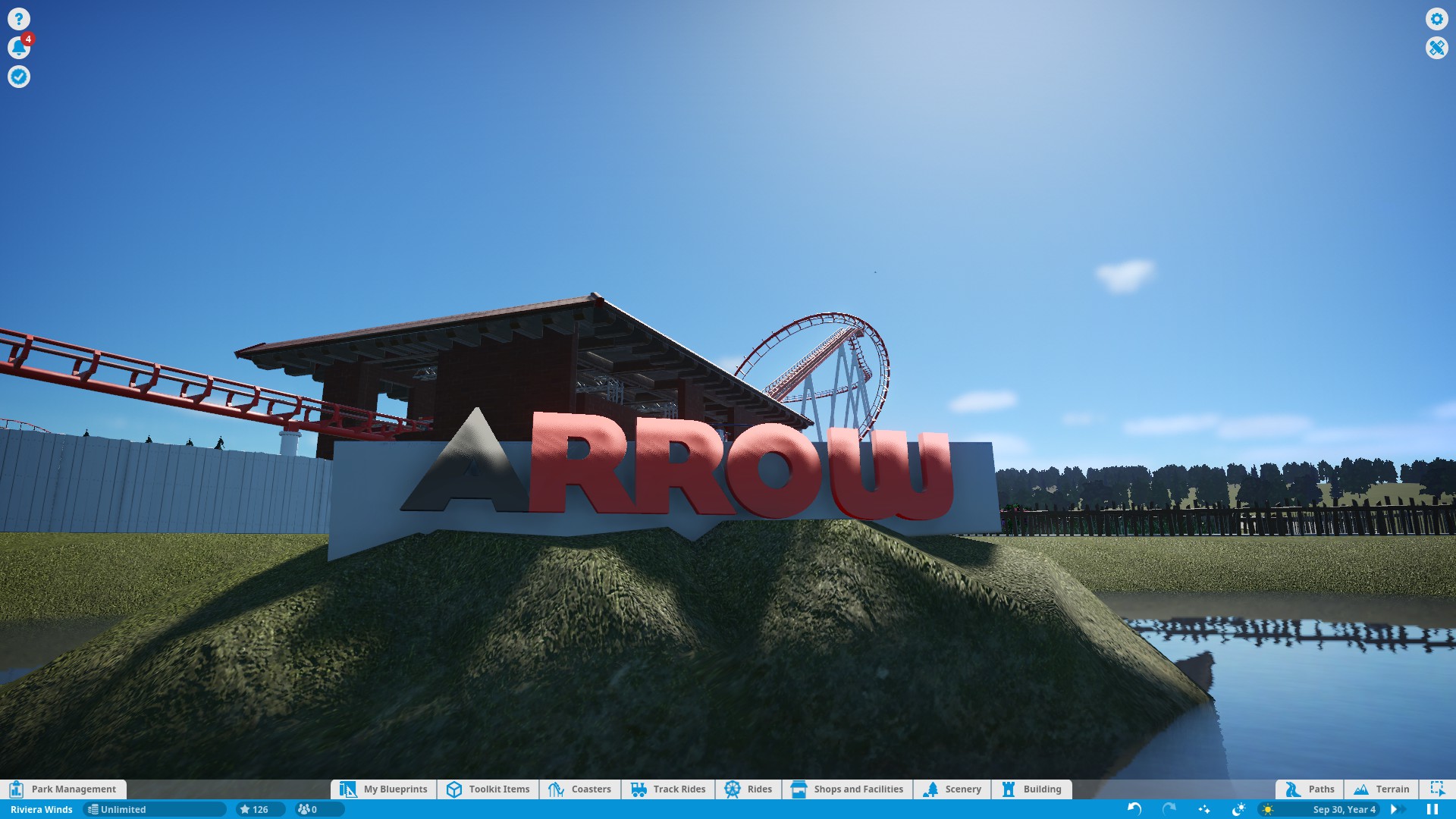 Kaliedoscope getting themed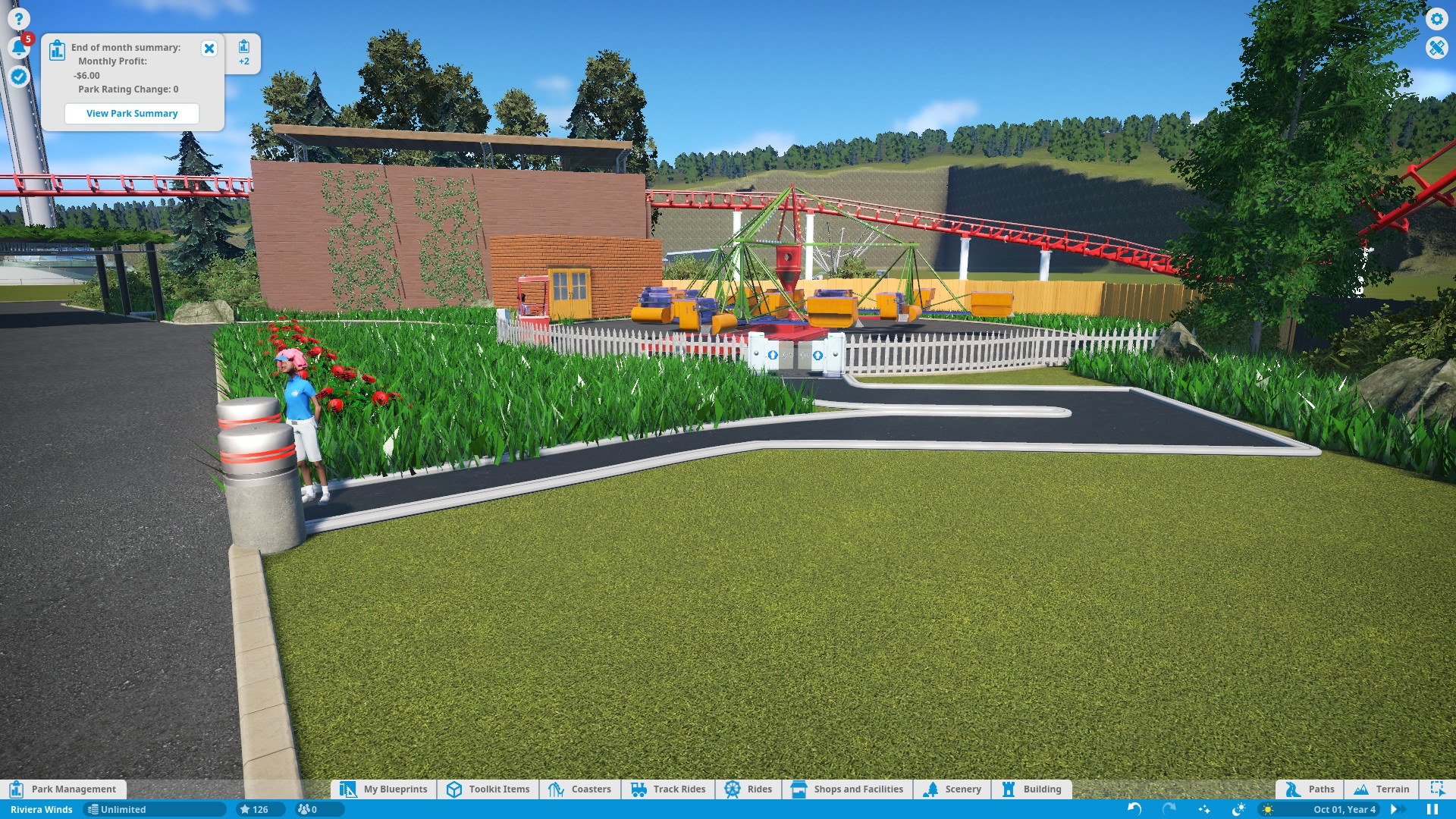 Eagle (Flying Eagles)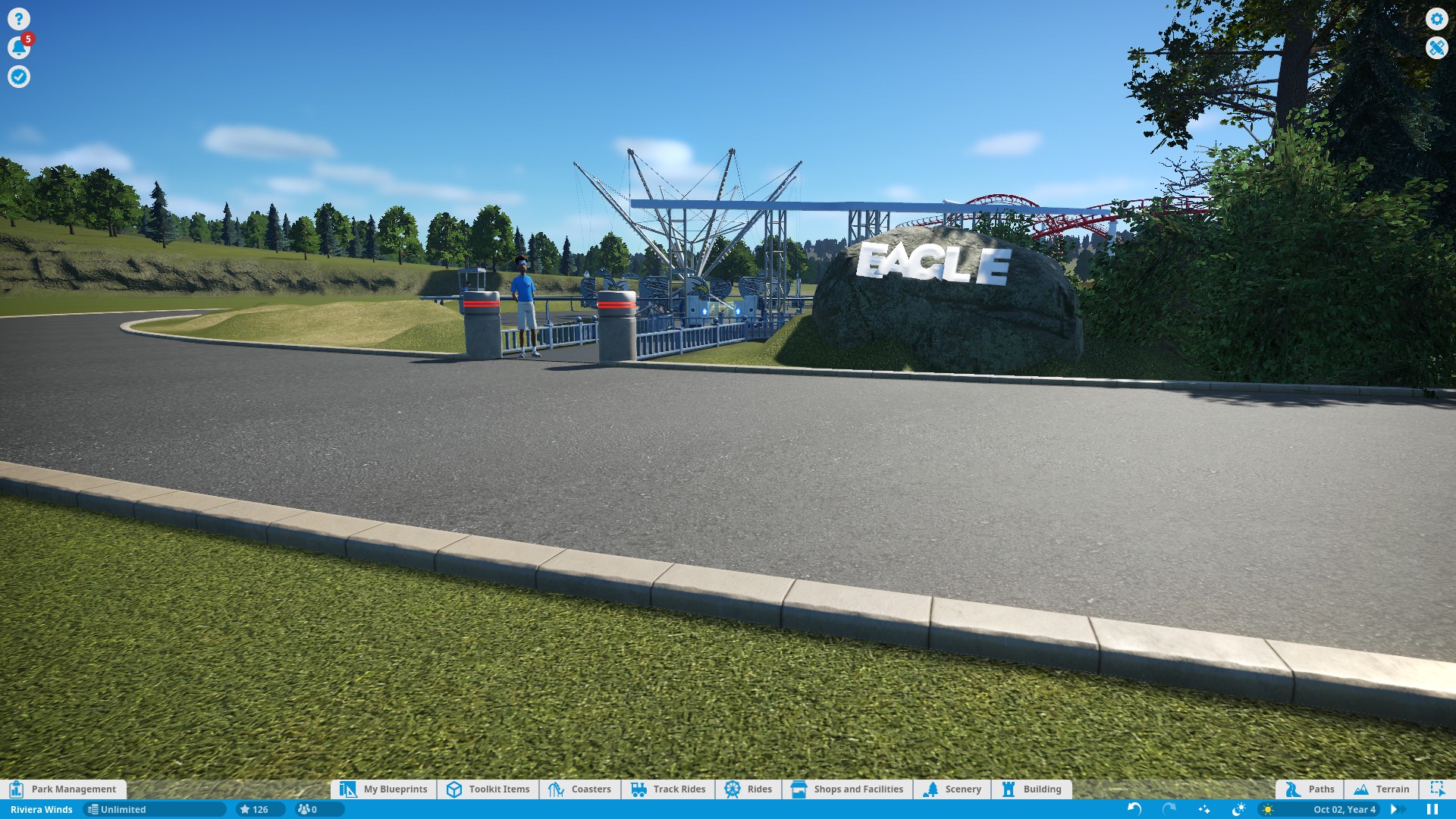 Ride Height Requirement Station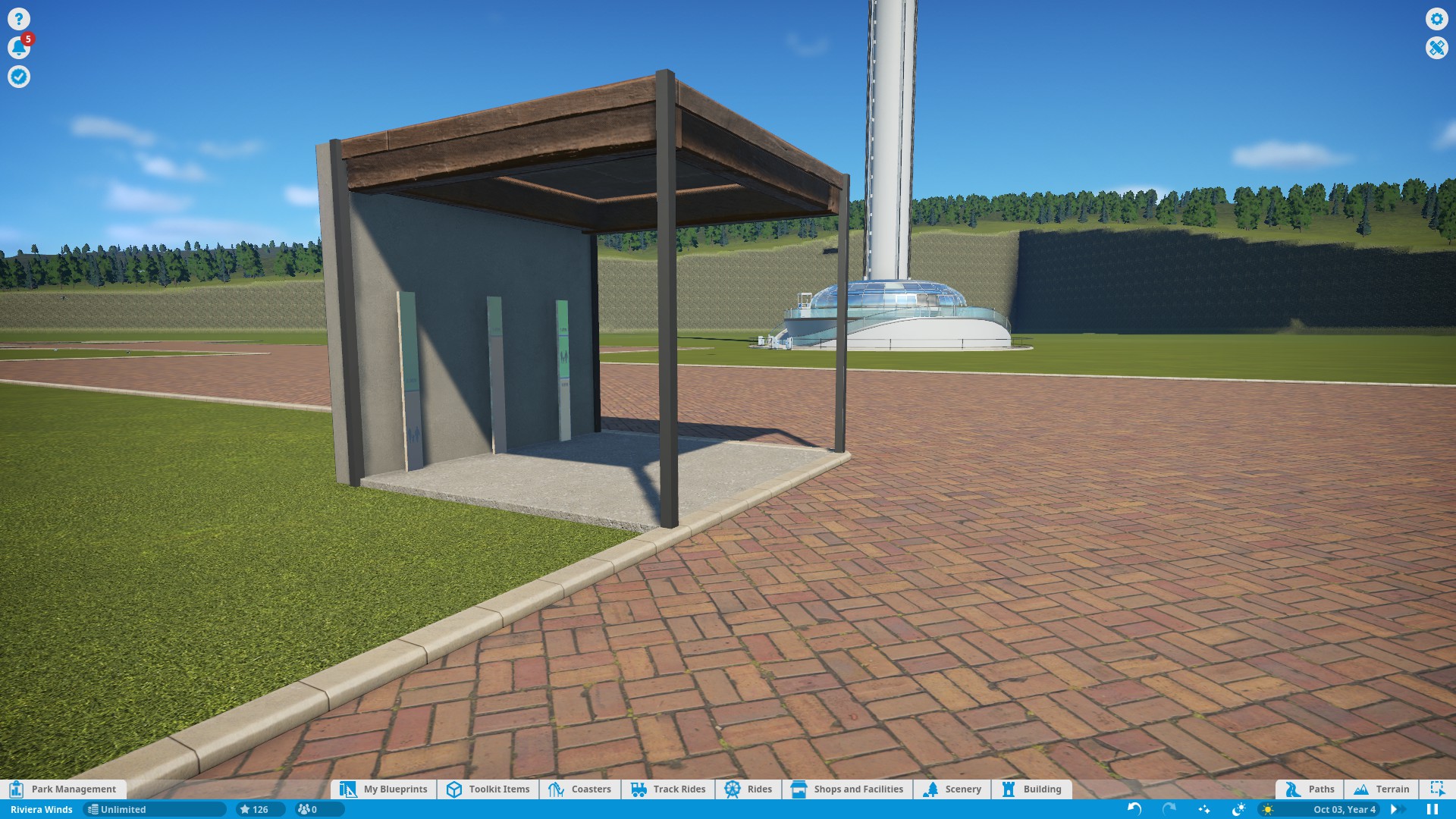 New update
Still working on the county fair area. Finishing up the rides I want there and will add the food and drinks buildings next. Also added a new log flume to that area.
Small updates to the entrance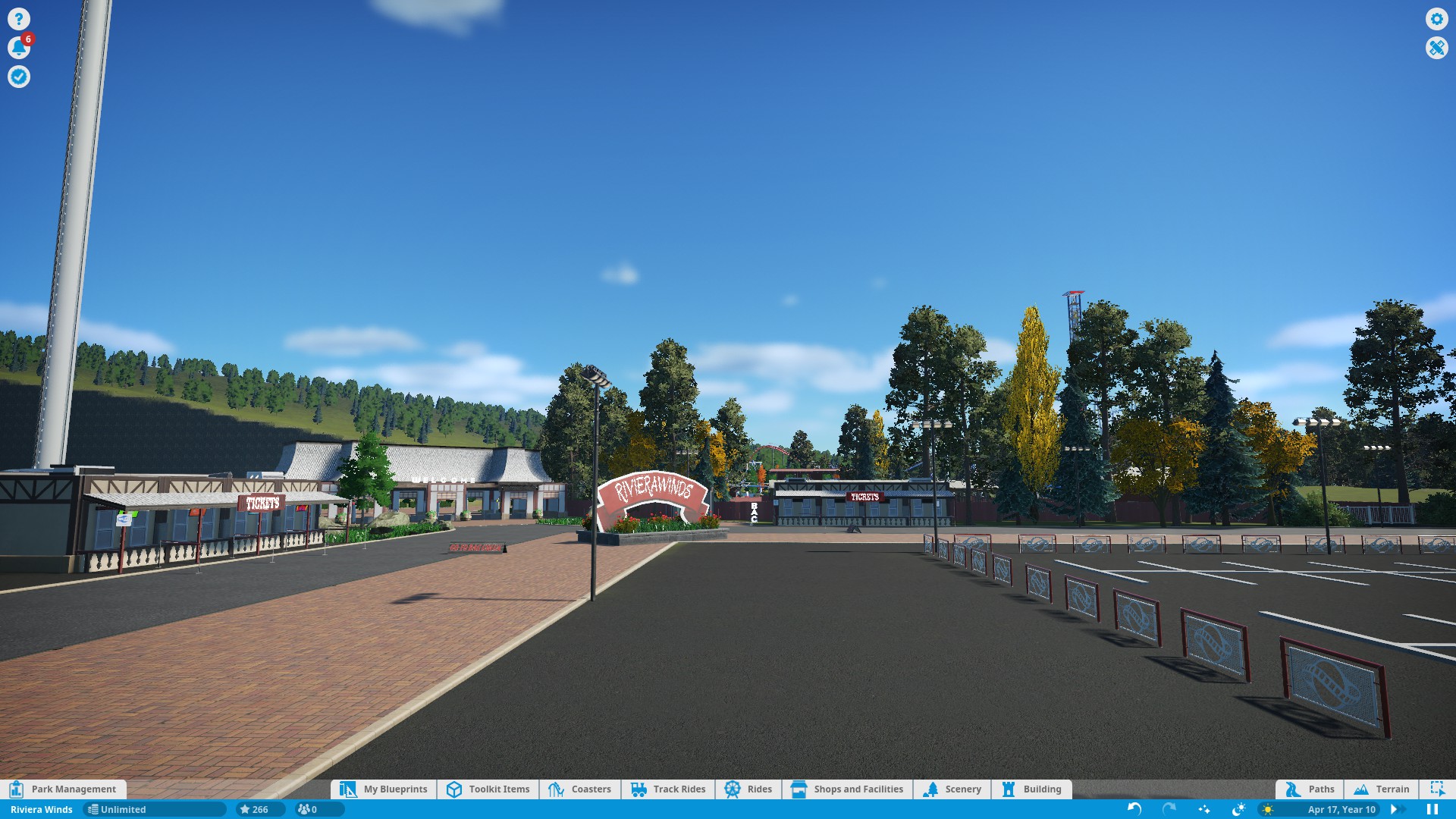 New Log Flume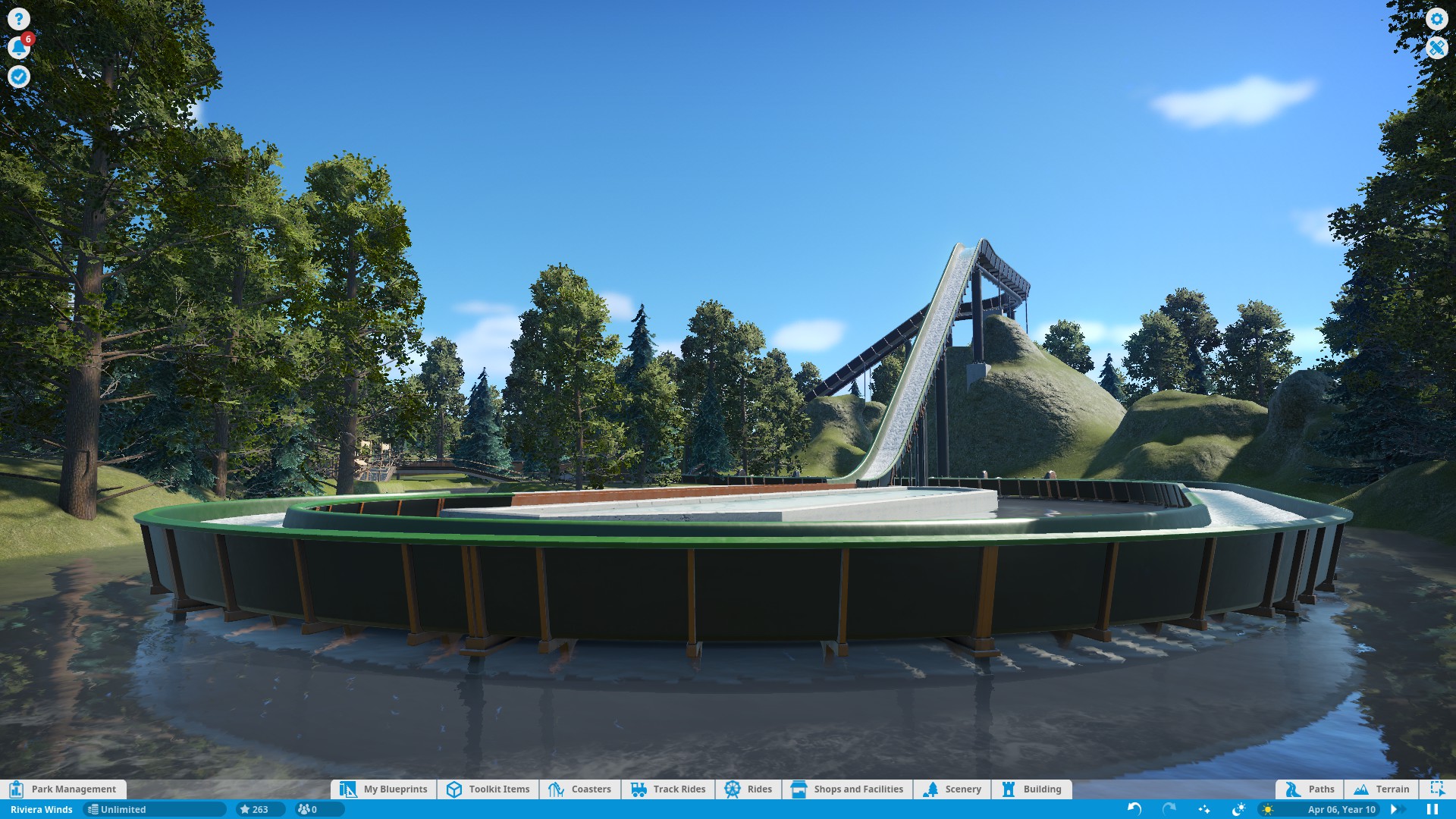 New bus parking area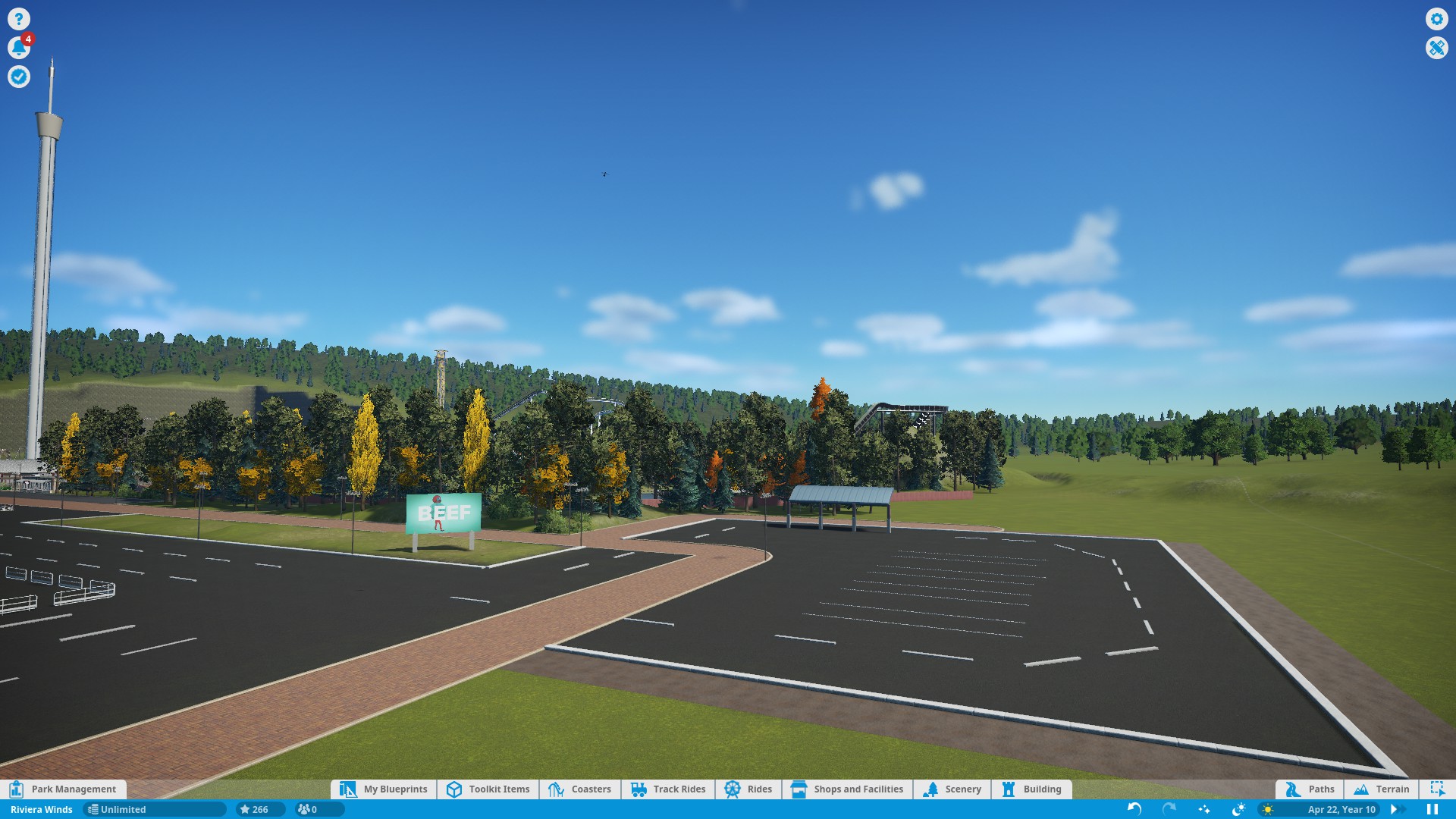 Dont you just love trees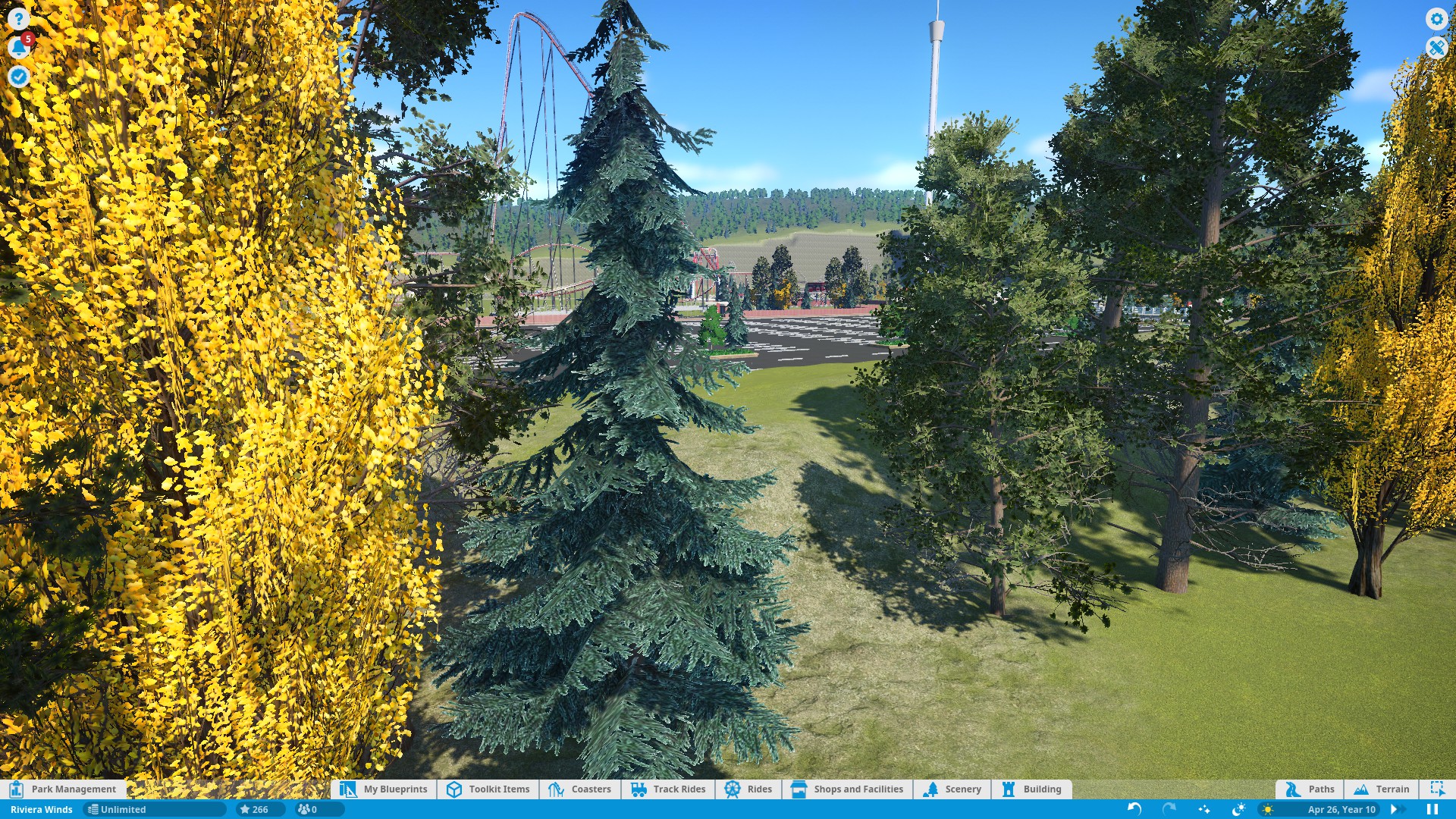 New update
Kids area is beginning to start work I think i want to go Nickelodeon theme we will see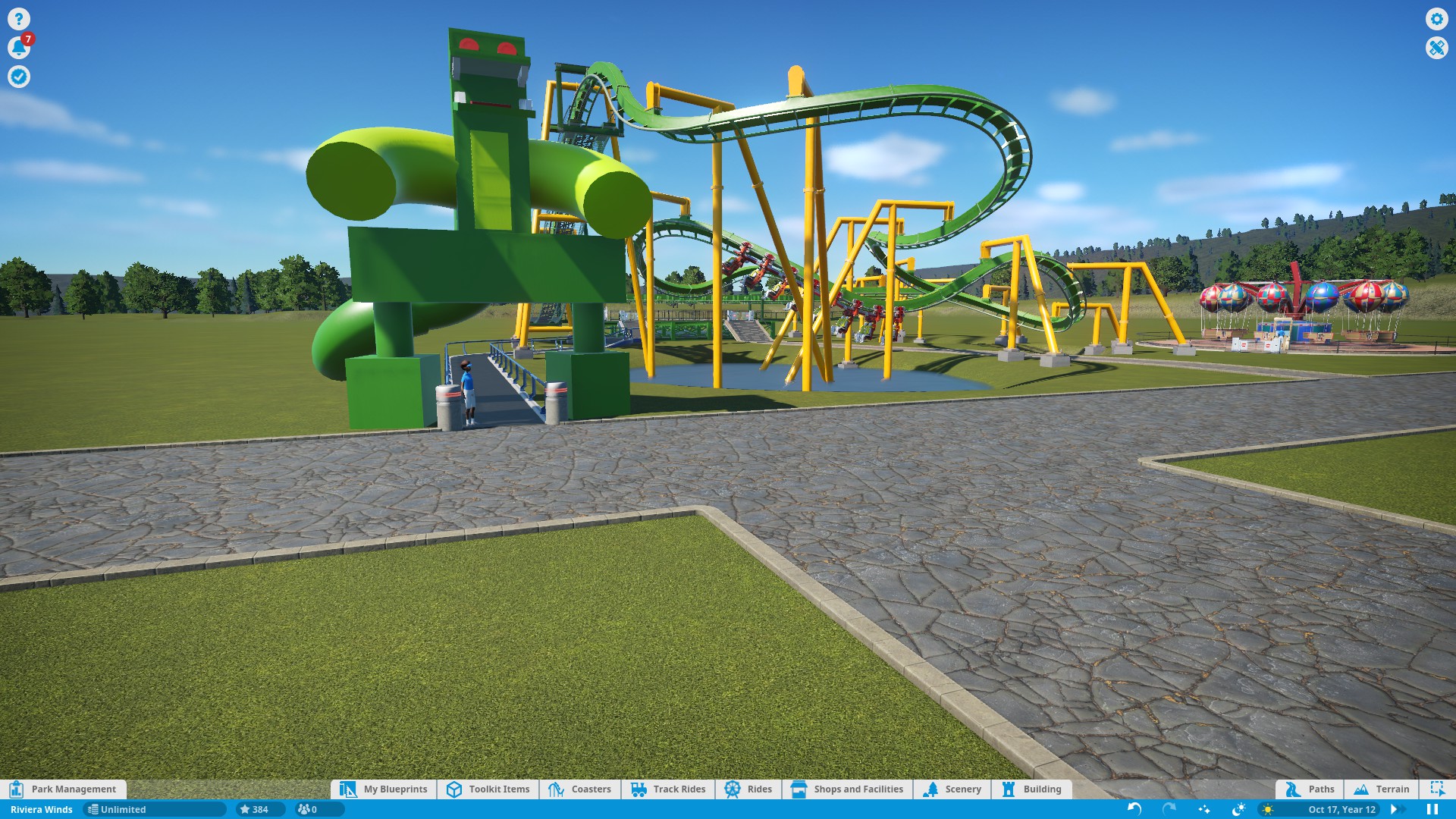 Old south area has begin also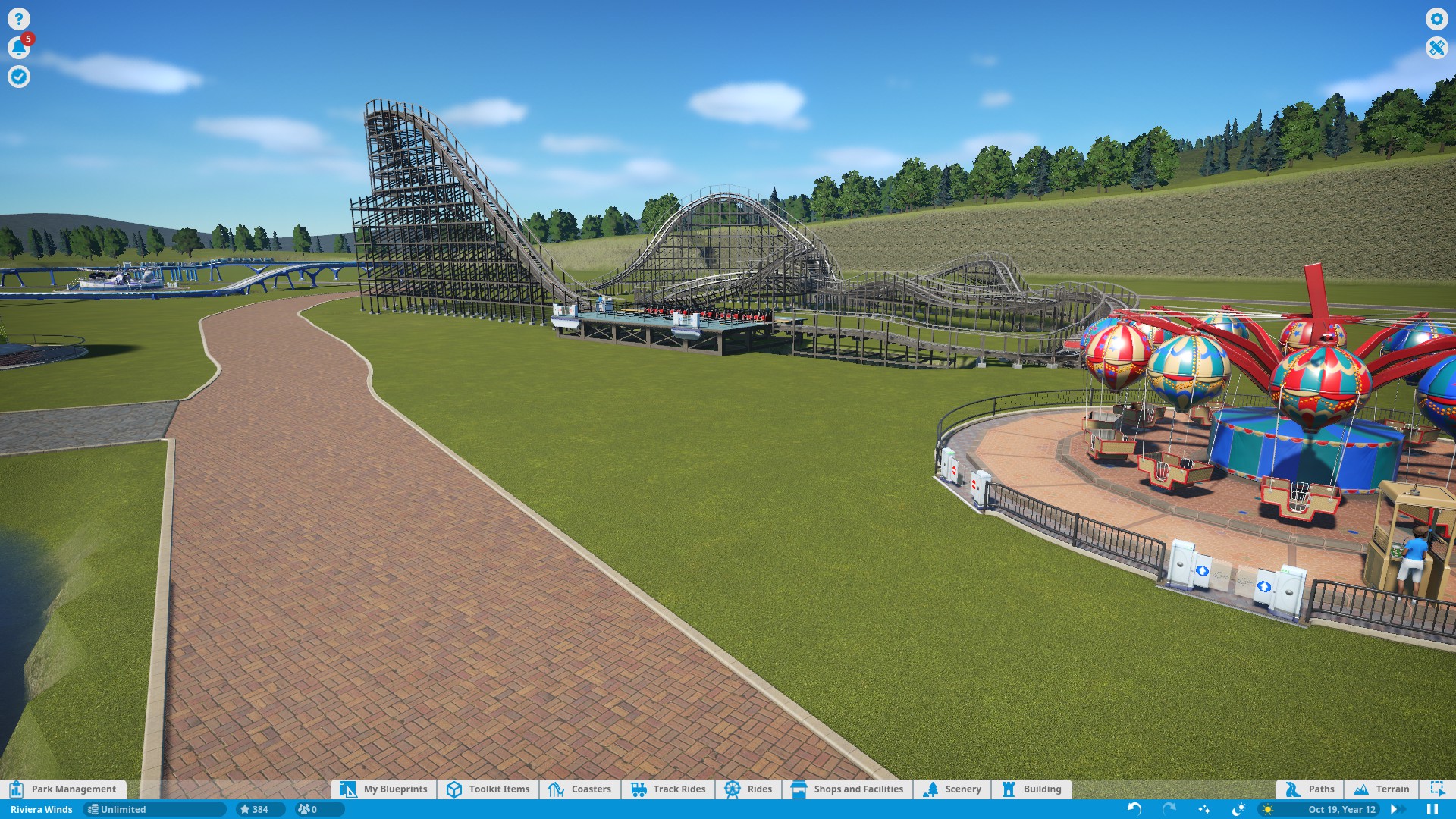 Vertex a floorless B&M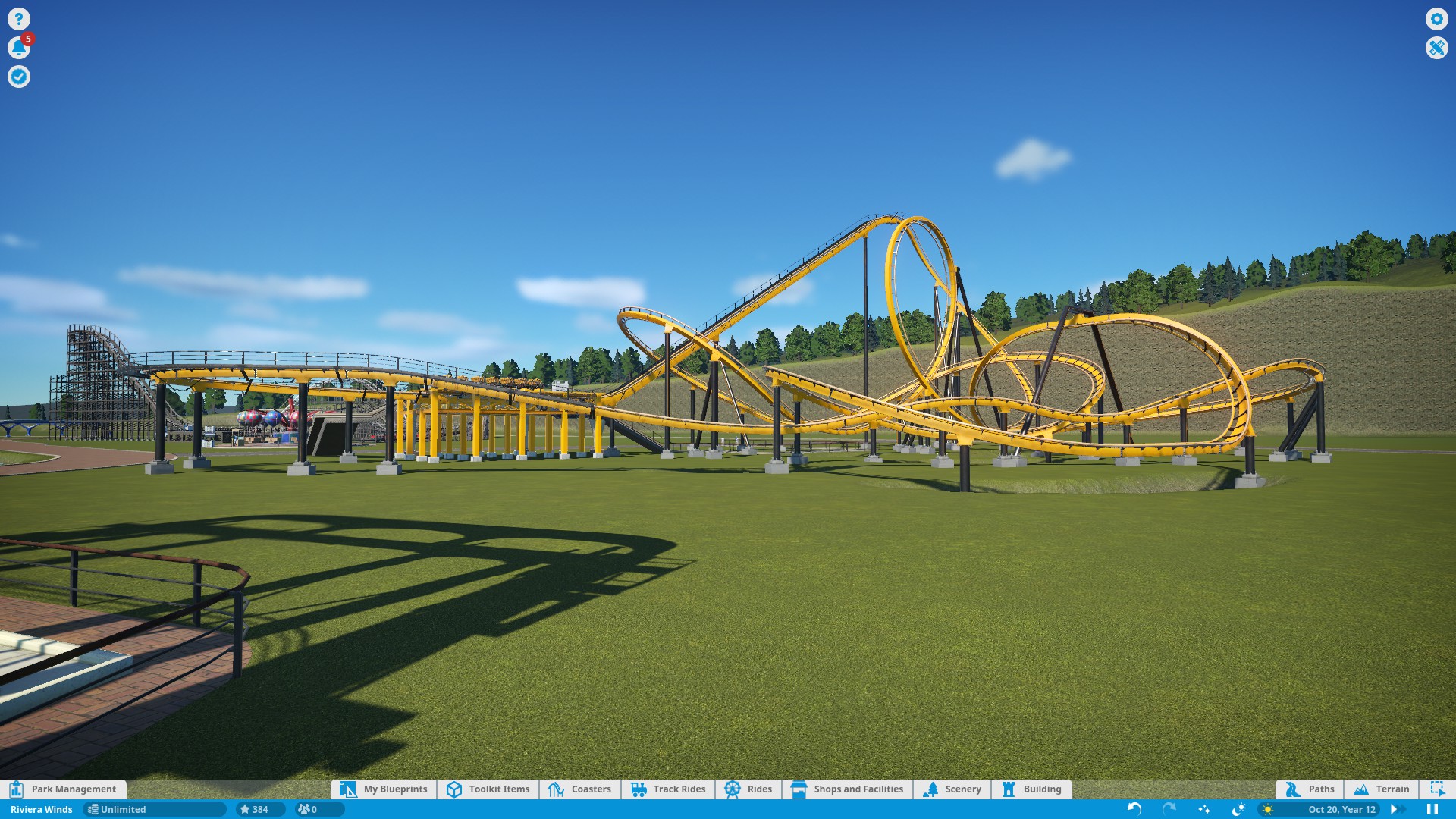 Outside of the park shopping area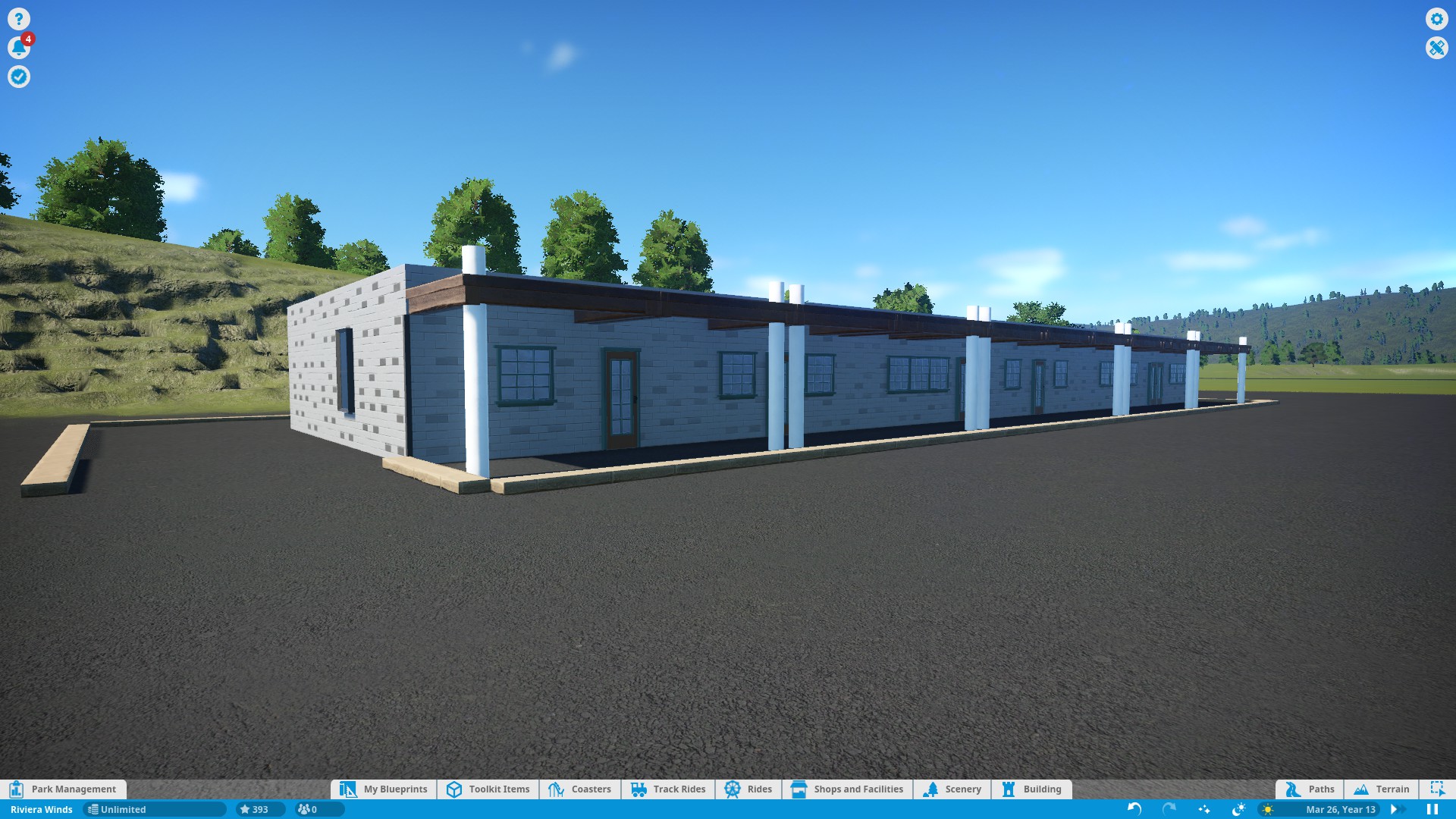 What is RAGE
https://steamuserimages-a.akamaihd.net/ ... CB0C32D91/
I made Golf top (based off of Top Golf)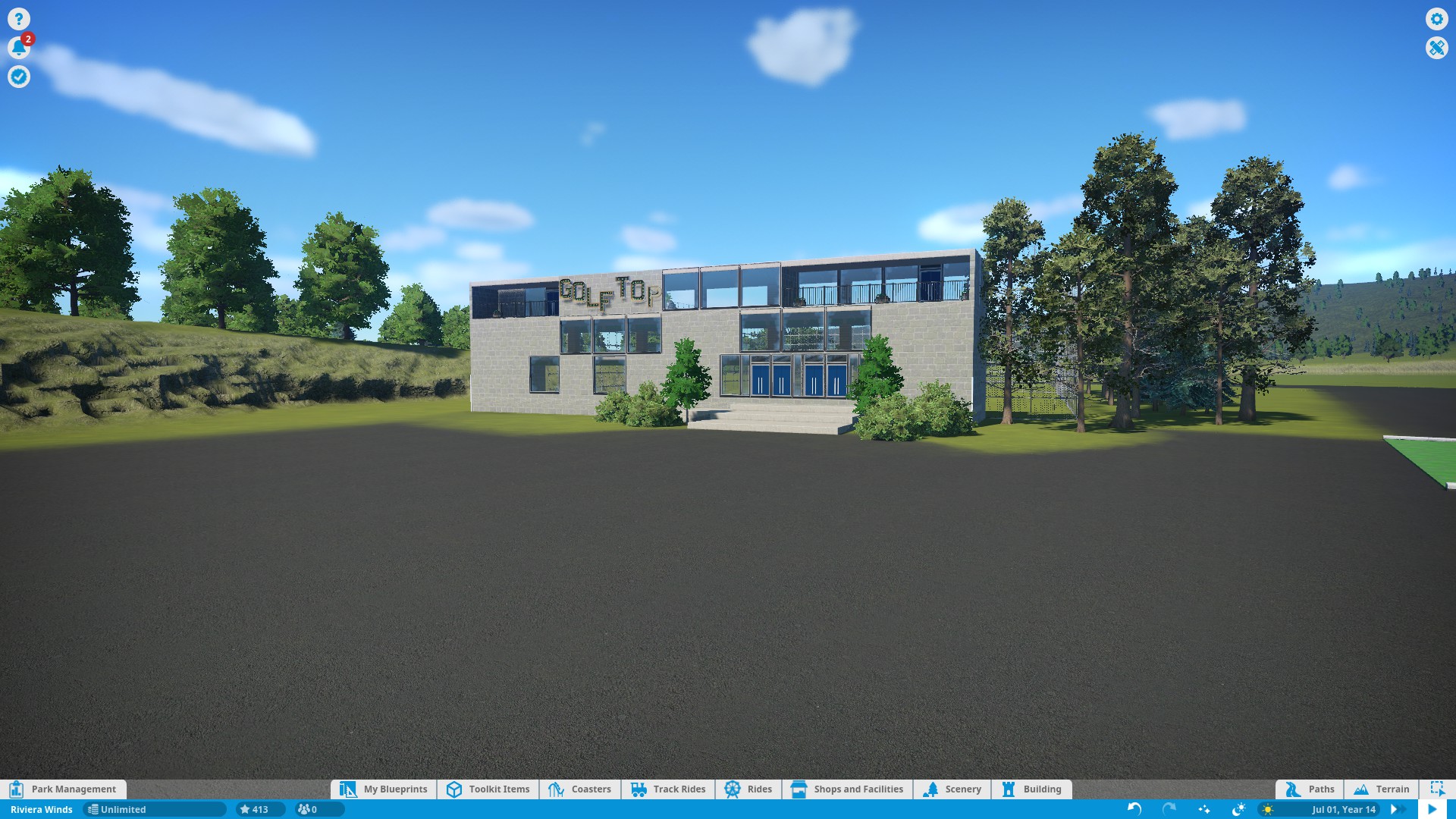 Thoughts on what I could put in this area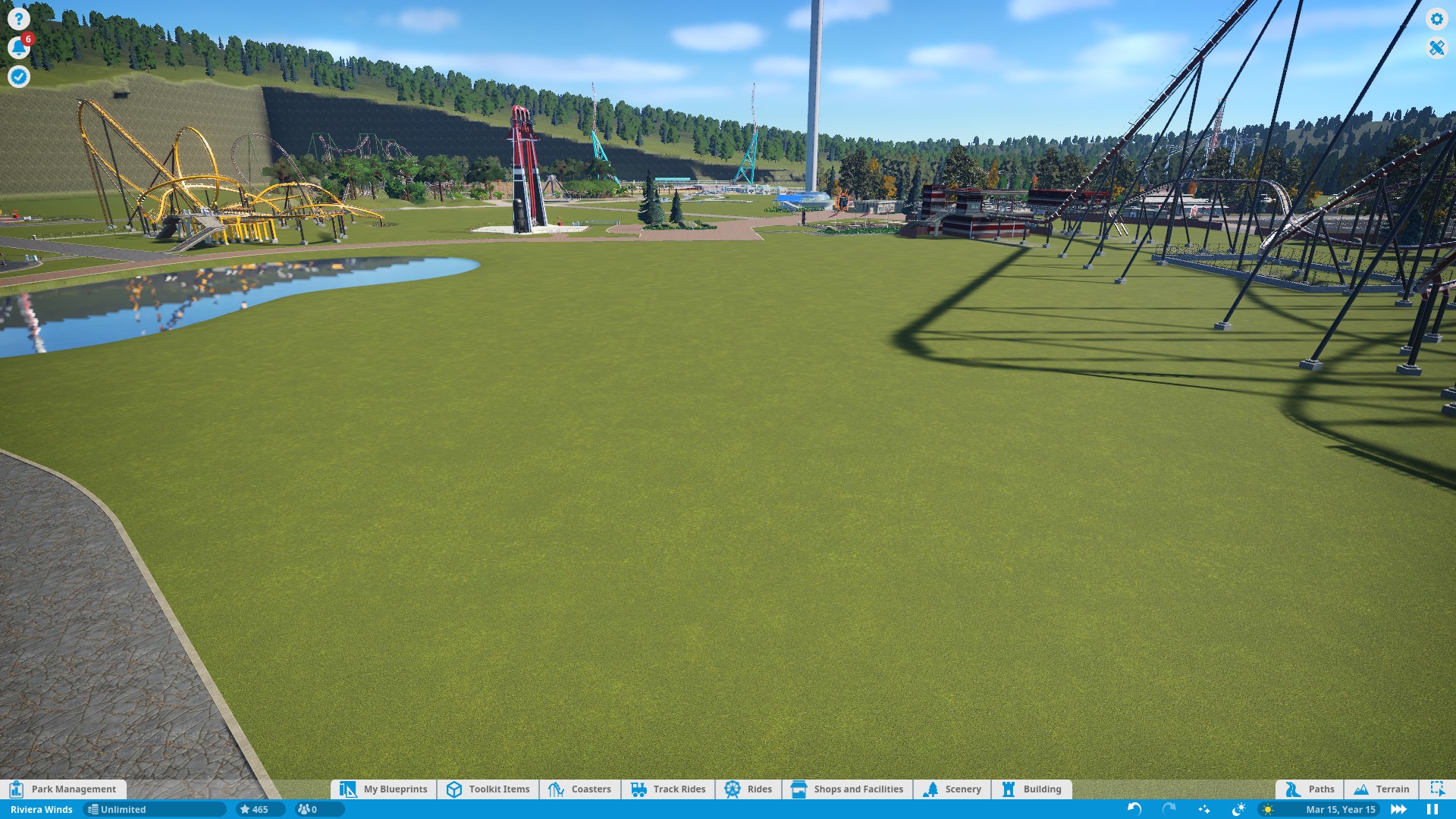 Venom Full Layout a Dual Launch Coaster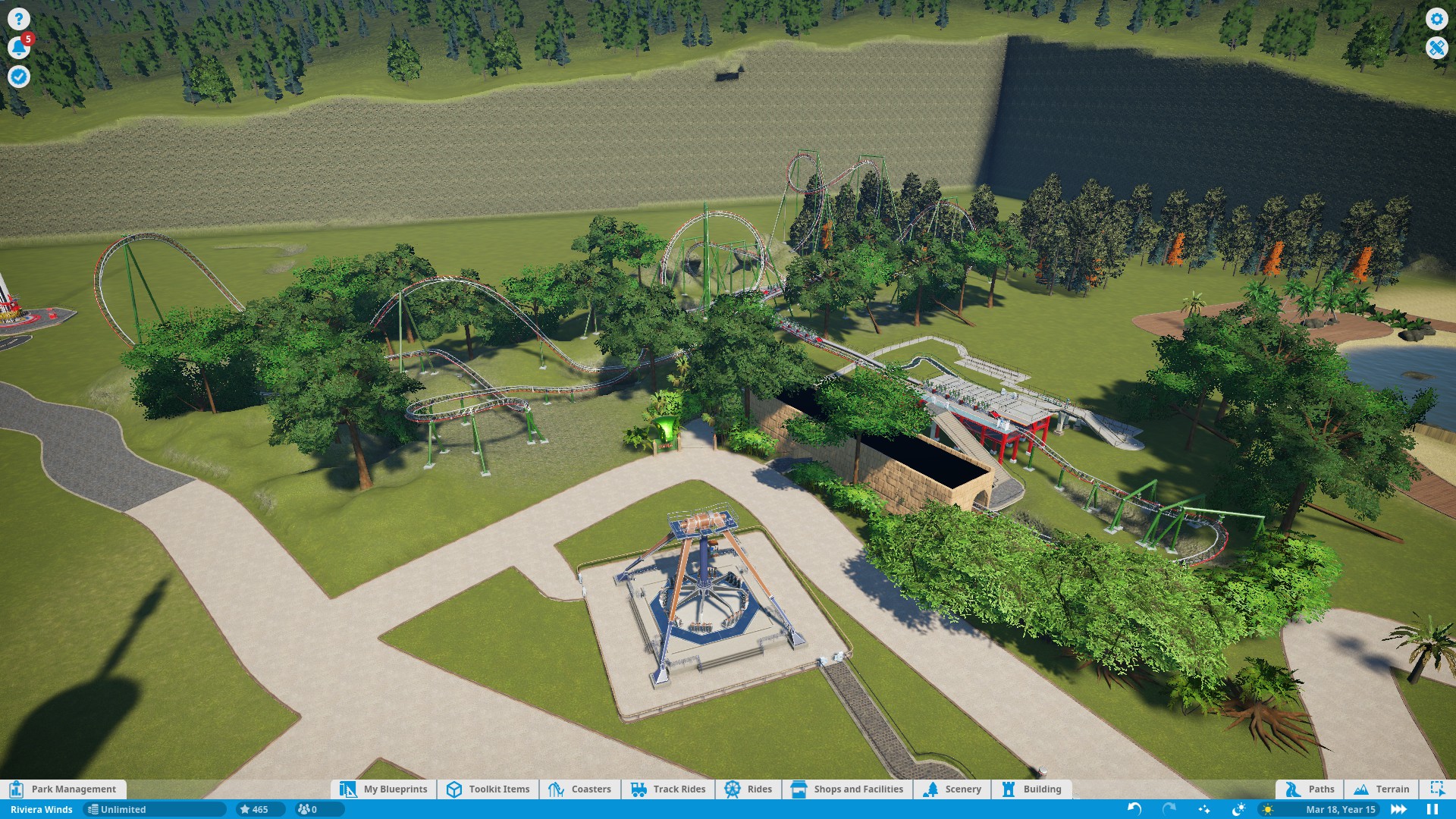 Overview of the whole park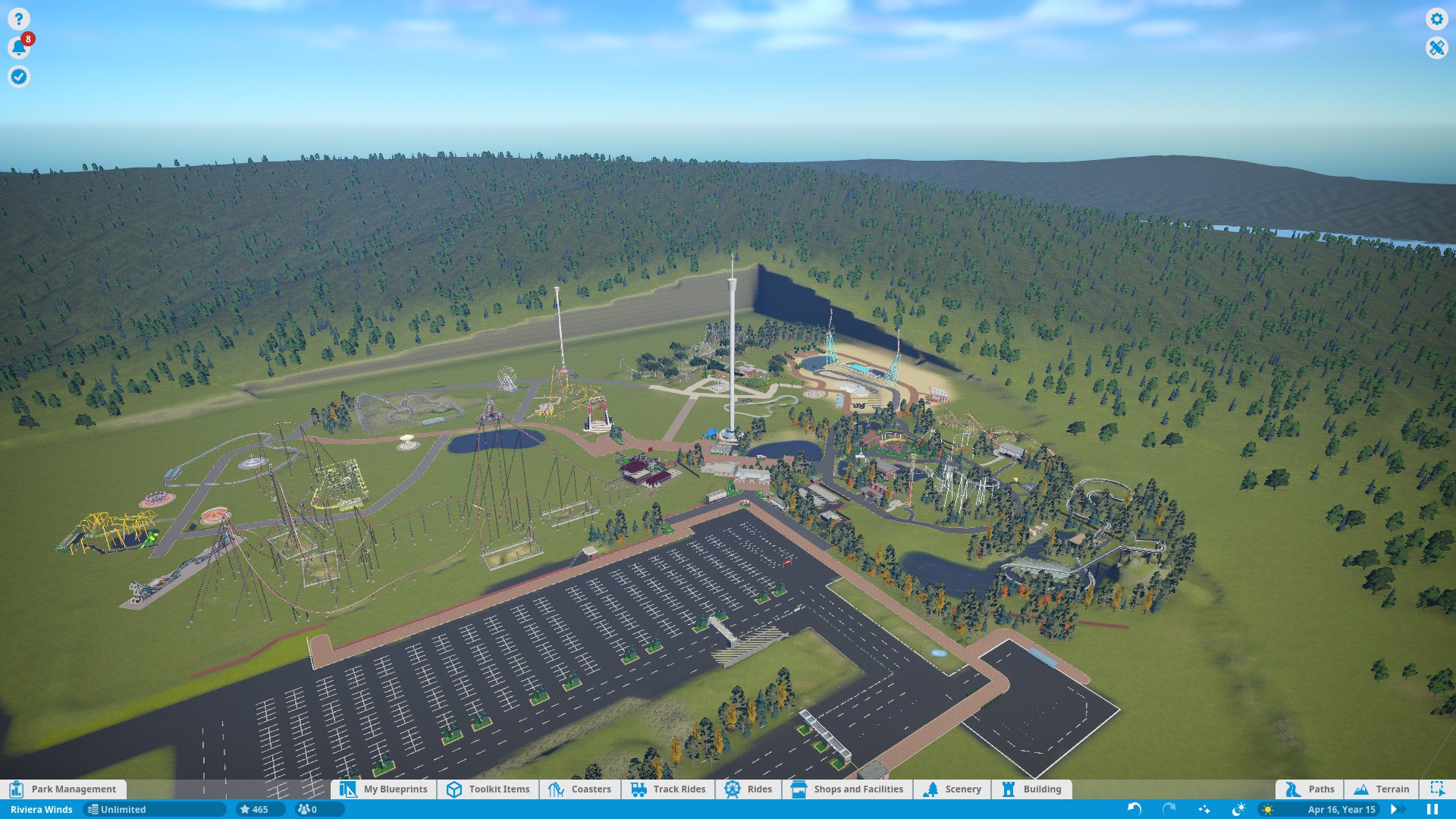 I have started to add tables and chairs and lights into the main entrance area and I am going to work my way around that area.
I moved the kids area around and removed the dinosaur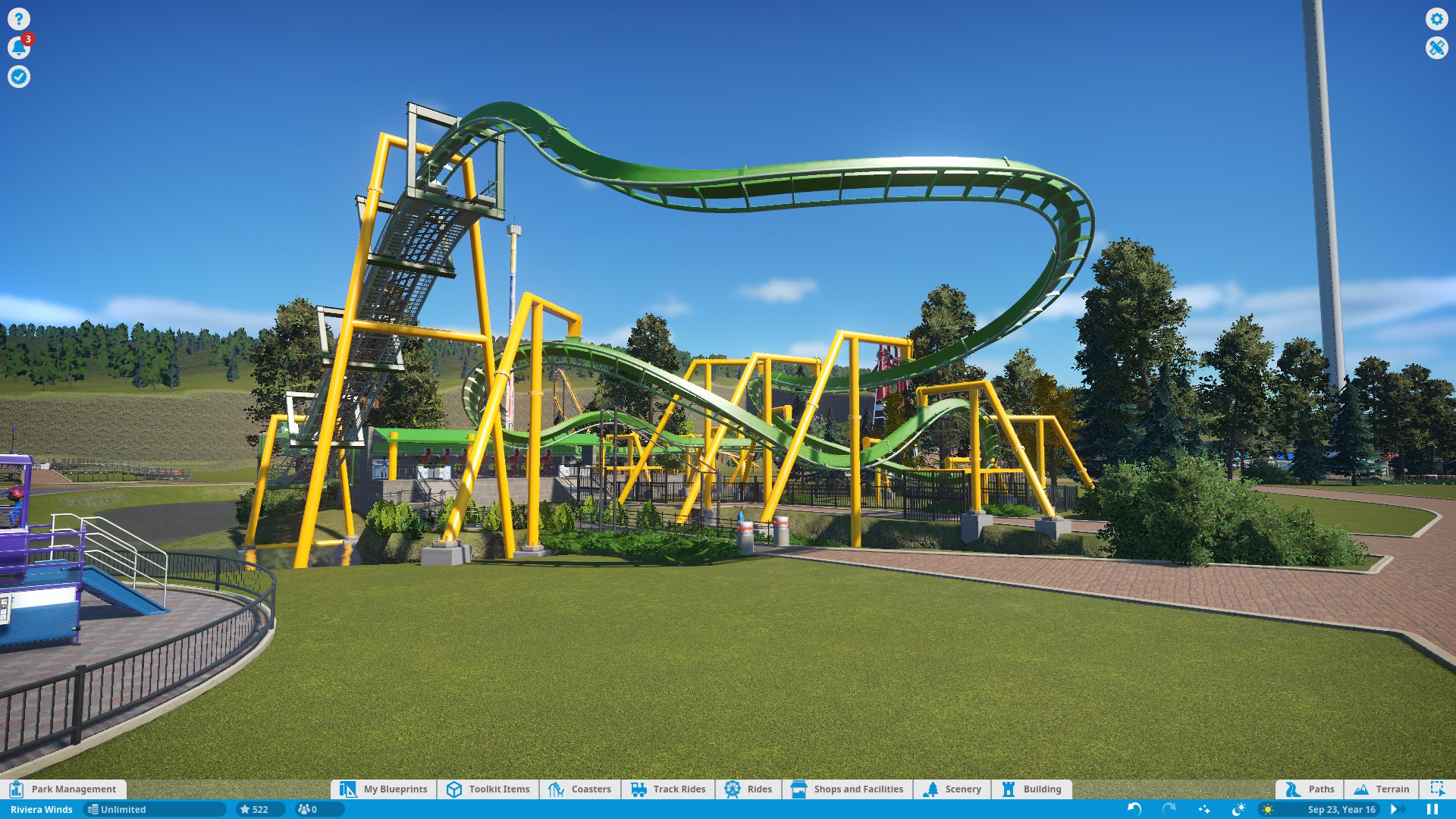 Here is a nice photo-op area for Rage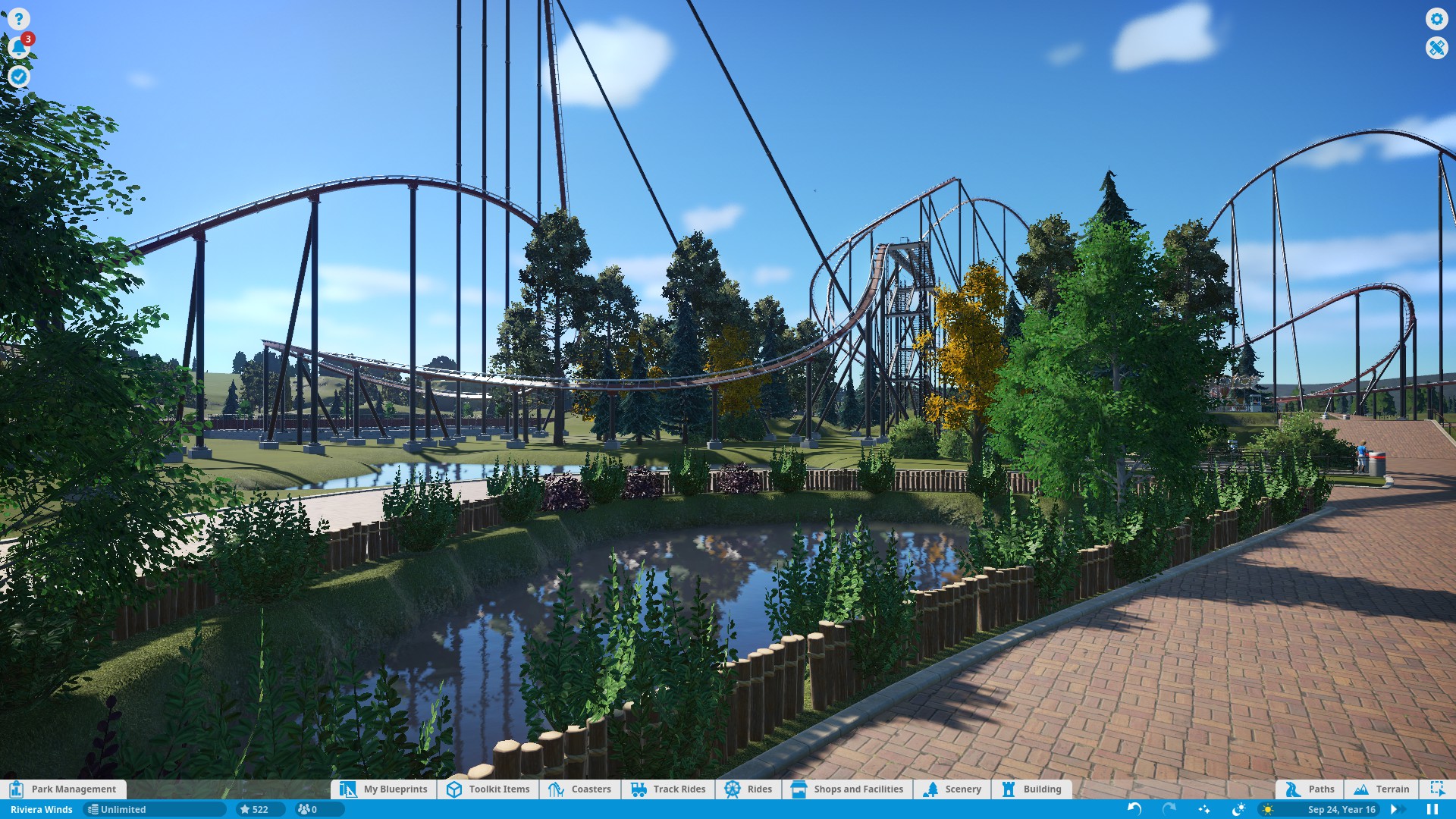 Rage entrance has added the photo op area and a little sit down spot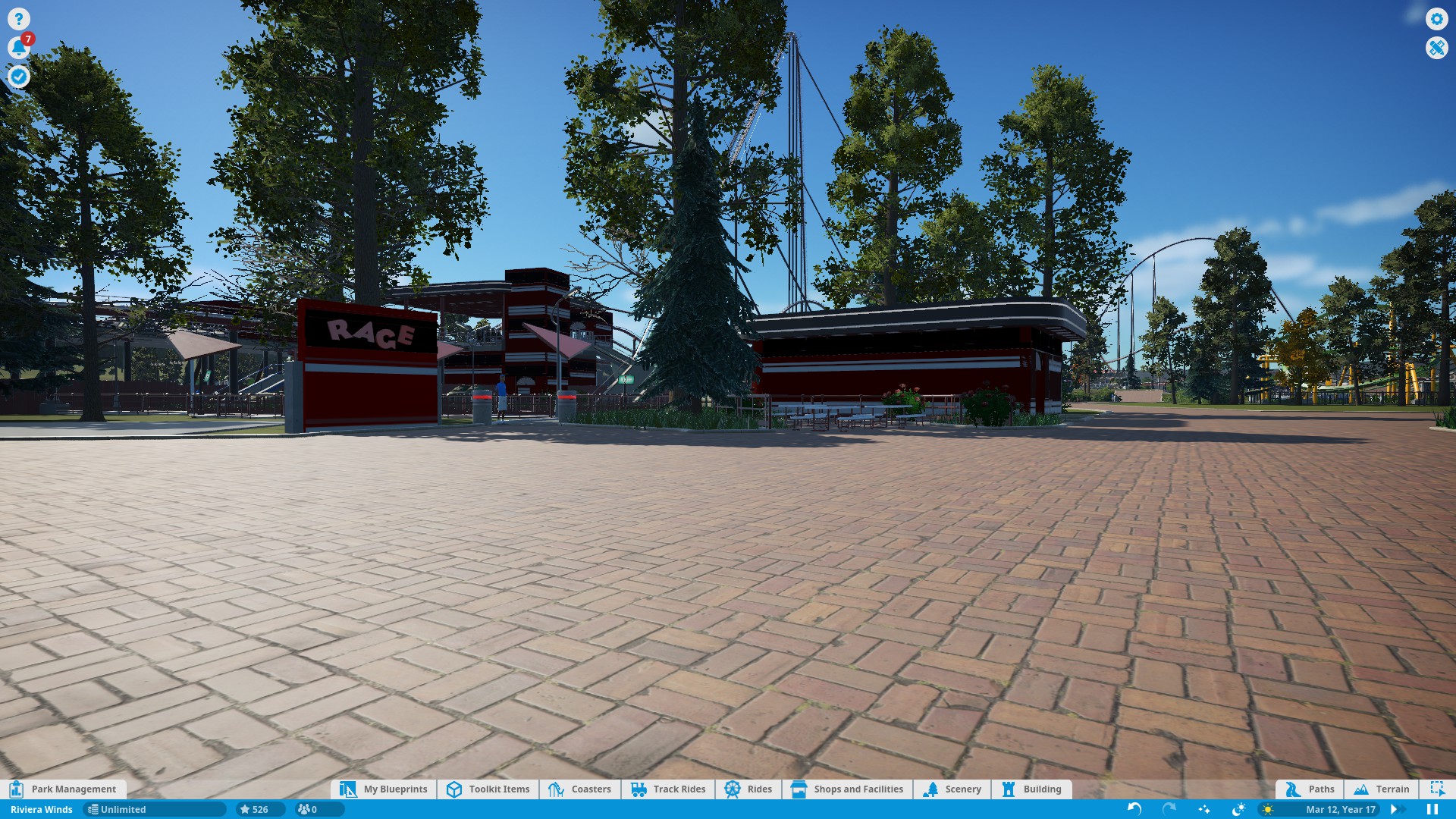 Vertrex is starting to get filled in with theming and scenery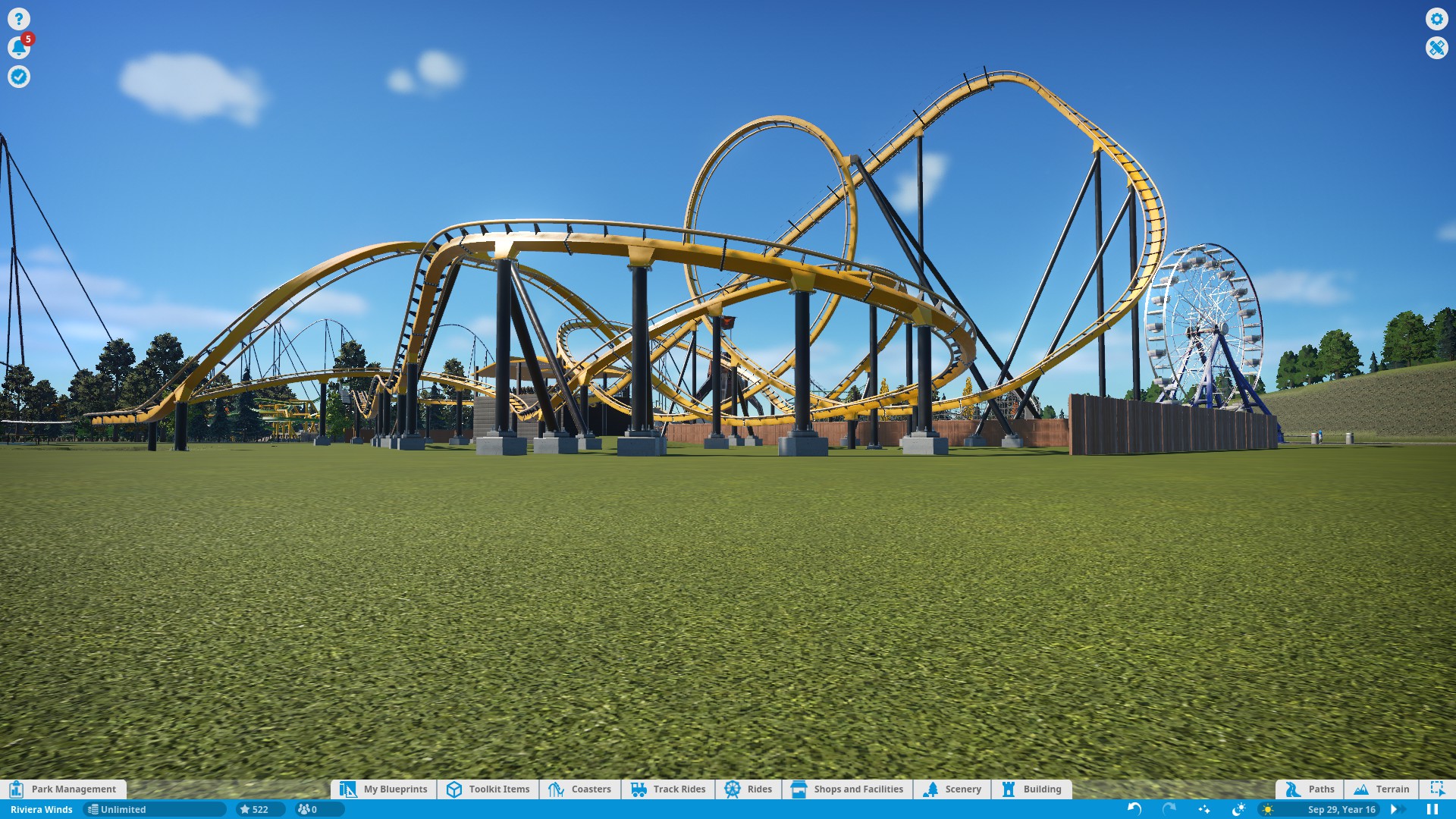 Tidal Wave is pretty much done in the beach themed area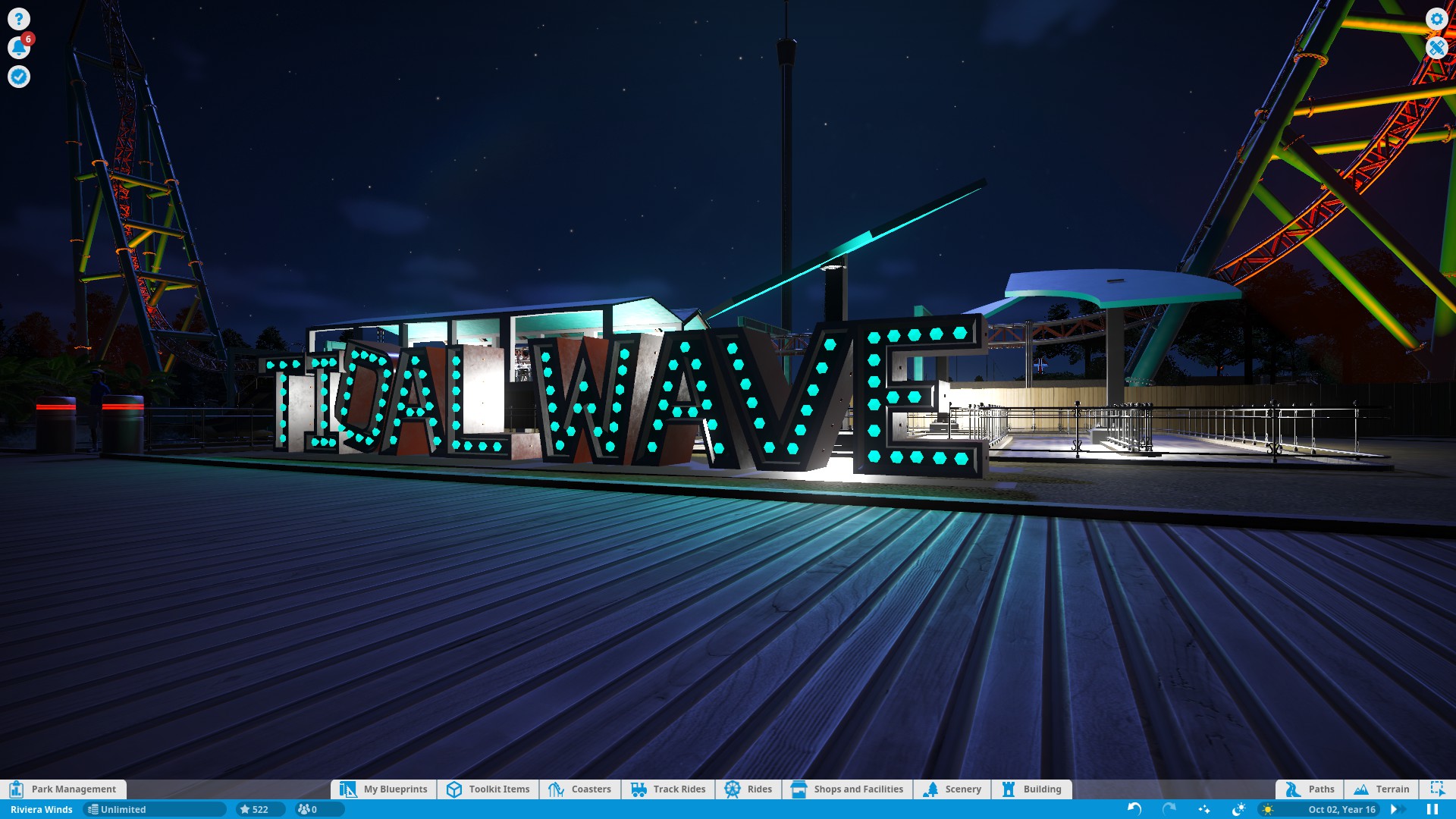 Work at Dale Jarrett Ford. Selling cars just like cedar fair is selling rides